Media Inquiries
Latest Stories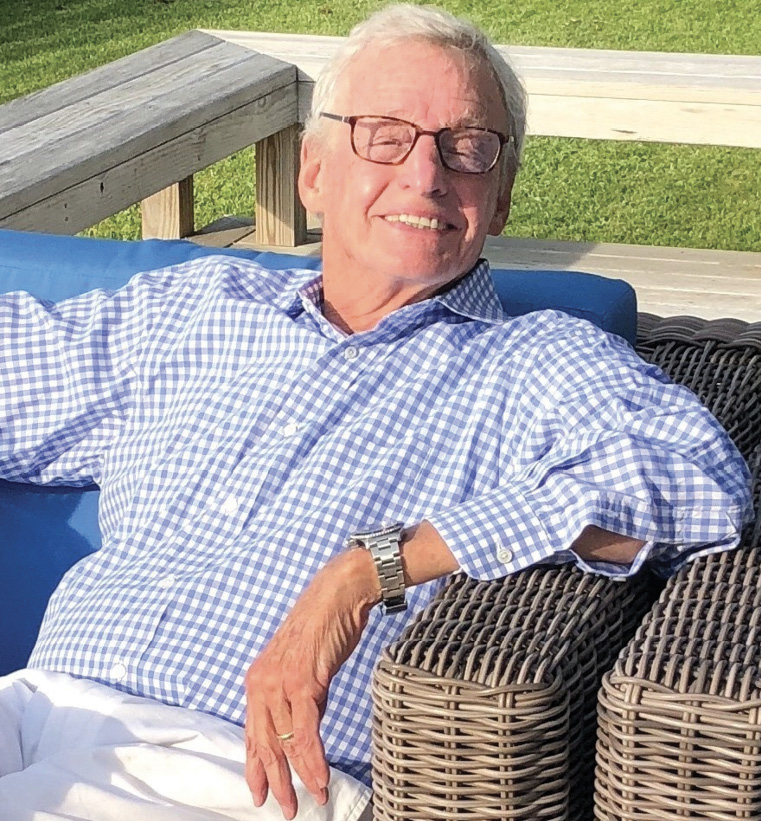 EDITOR'S NOTE: Fant, a prominent financier, lawyer and philanthropist in Washington, D.C., died May 19. His friend and classmate, the acclaimed author and humorist Roy Blount Jr., BA'63, penned this remembrance.
Lester Glenn "Ruff" Fant III, my old friend and Vandy classmate, was a bonafide, grand-scale benefactor. I will cite some of the excellent causes to which he contributed imagination, enthusiasm and money. But first I want you to know that every time I saw Ruff, it did me good.
After college and a one-year postgraduate overlap, we never lived in the same town (he became a big-time lawyer in D.C.), but we would get together. We rode in the bird dog National Field Trials. That night we were supposed to drive to Memphis to hear and meet B.B. King, whom Ruff was representing in some tax matter, but after a long day on a resistant horse, I was worn out. Ruff was, as usual, rearing to go.
Ruff and his wife, Susan, and my wife, Joan, were perfect company at the first Barack Obama inauguration. Ruff and I sailed in a balloon with my friend Slick Lawson (once a cleaning lady informed me, "You had a call from Slick and a call from Ruff"). We saw Halley's Comet from Ruff's farm on the Antietam battlefield. We went goose hunting with Jody Powell and deep-sea fishing with Carl Perkins.
We got jumped by townies in Cambridge, Massachusetts, after a VU alumni event. I was in Harvard graduate school; Ruff, in the law school. There had been a long evening of conviviality. Ruff and I and some fellow alums were walking near Harvard Square when two large and—here was the startling thing—seemingly choreographed buckos came at us from the darkness. By "choreographed" I don't mean anything out of West Side Story. I mean, they had their dukes up and were sort of hopping, or skipping, in unison, as they bore down. Practiced moves. Seasoned street-fighters.
I am not being judgmental when I say that our co-alumni melted away. One of them escorted another one (a recently graduated cheerleader, who probably could have handled herself) away from danger, another one went for the police.
So it was down to Ruff and me, probably for the perceived honor of Harvard boys. Had we been under attack as VU alumni, which we far more fundamentally were, who knows what gallantry might have ensued. As it was, I took a conciliatory, or negotiational, stance. Can't we all get along here, was the question I meant to convey, in a way that involved fending and grappling. Ruff, who was wiry and not tall, but had reportedly been a scrappy, let's-say-140-pound guard in Holly Springs, Mississippi, high school football (and had also graduated from U.S. Marine Corps officer training), waded right in.
Ruff's response was not what I would have recommended in the moment, but on reflection I realize that his zest for the dust-up—cheerful zest, even—enabled me to be positioned as a reasonable person just to the left of a friend who was crazy in a way that hooligans could acknowledge.
Police came. We all got hauled down to the station. Ruff tried to file a complaint that he had been "punched in the watch." You had to be there.
By the way, his grandfather, the original Lester Glenn, gave Ruff his nickname, shortened from "roughhouse."
All of which is to put off saying that Ruff died on May 19 of this year. In an early stage of non-Hodgkin lymphoma—he was in good shape otherwise—chemo attacked his lungs.
For Vanderbilt, he had endowed the Lester G. "Ruff" Fant Dean's Fund for the College of Arts and Science and a chair in environmental and sustainability studies (the James Thornton Fant Chair in Sustainability Studies), enabling students to major in that field. He had also made notable educational things possible at Ole Miss and in Shanghai, China. For the National Trust for Historical Preservation, he had chaired a campaign that raised $305 million, which was $105 million more than the campaign's goal.
Jonathan Petty, associate dean of development and alumni relations in the College of Arts and Science at Vanderbilt, says, "I told Ruff, Susan and others for years that if I was ever stranded on a deserted island or taken captive with one call to make, Ruff would be my one call. He could slice through complexity, simplify things and problem-solve like no other."
Online there's a story about Ruff's offer to donate 15 acres of Maryland real estate for a new school: "Fant said he doesn't know all the steps for donating the land, but 'I'm completely ready to go.'" Sounds like Ruff, all right. But anyone who knew him was severely unready for him, of all people, to pass away.
—Roy Blount Jr., BA'63