Media Inquiries
Latest Stories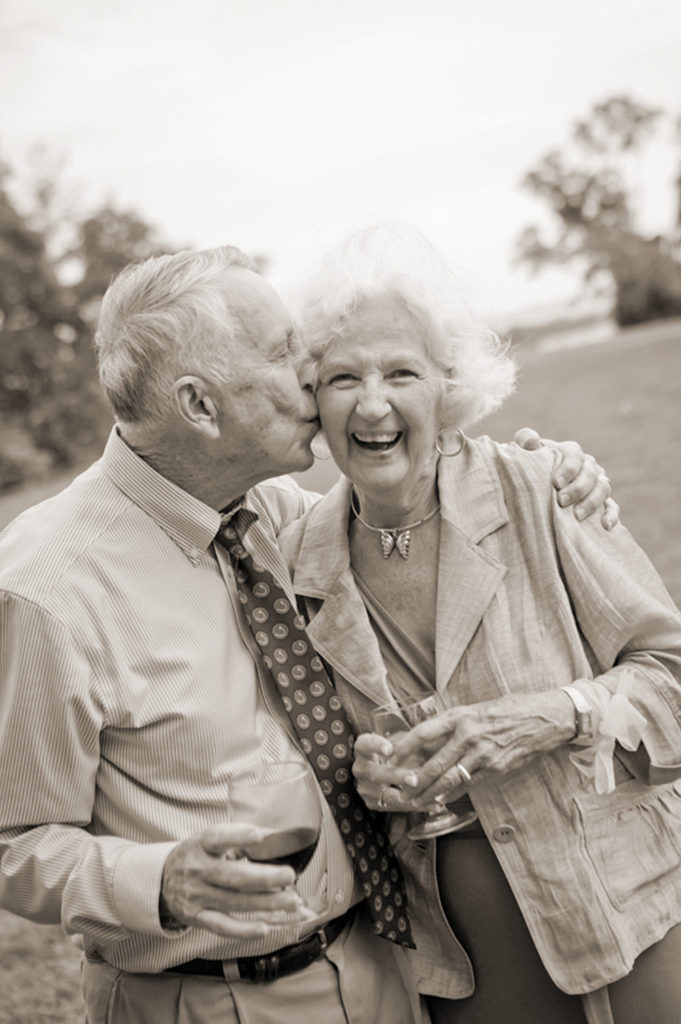 The last time I saw my parents in April, we had just finished a three-hour dinner at Fearrington House, a bed-and-breakfast in North Carolina. We took a selfie with my phone and talked about the usual things, my job and my niece's upcoming wedding. After dinner my parents rushed to let their dog out of its crate—so much for a sentimental parting.
I quickly embraced my mother and called out, "Wait a second!" to my father, as he was already walking the dog down the sidewalk. We shared a hug before I drove back to Durham for the Duke Invitational track meet, where I would coach the Vanderbilt women's track team the next morning.
Heavy rains and tornados were in the forecast. The plan called for my parents to drive back to their home in Williamsburg, Virginia, after brunch while I coached the Commodores.
Some of our runners were able to compete that morning before the heavy rains arrived and forced a delay in the meet. I was back at our team hotel, waiting out the weather, when my phone rang. There was horrific news. My father had been killed in a crash; my mother was in intensive care. She never came out of sedation and died two days later. The quick after-dinner hugs were my final moments with my parents.
The passing of Bob Keith, BA'53, and Sharon Wemhoener Keith, BA'53, marked the end of a 70-year love affair that began on the Vanderbilt campus. I always felt a special Commodore connection to my parents, attending the university myself in the 1970s as a philosophy major and member of the men's track and cross-country teams. That bond was strengthened when I returned to our alma mater as cross-country and track coach in 2006.
One of my favorite things to do as a Vanderbilt coach is to give recruits tours of campus. I smile every time I walk past the McTyeire dormitory where my mother lived in 1949. I think about my father, a skinny kid from Tyler, Texas, summoning the courage to ask my mother, a little princess from St. Louis, to a dance their first week on campus. They would have celebrated their 66th wedding anniversary in June.
My parents made lifelong friends at Vanderbilt, and one of the great joys of returning to Nashville to coach was the opportunity it created for them to visit and reconnect with their former classmates. I often would join them, along with Charlie Daugherty, BA'53, and Betty Daugherty, BA'52, for dinner at their favorite corner table at Sperry's. I had one rule for what I'd call "Dinner with the Octogenarians." I needed to hear at least one story I had never heard before. If I called it a "new story," they'd correct me. These were old stories, after all.
Often the stories revolved around Vanderbilt football. Two years after my parents and the Daughertys graduated, Vanderbilt earned its first bowl bid, a trip to the 1955 Gator Bowl. Bob, Sharon, Charlie and Betty drove down to Jacksonville for the game. It was a long wait until the 1974 Peach Bowl in Atlanta, but the foursome was there, too, and they took me with them. If Vandy was in a bowl, the Keiths and Daughtertys were there, partying like it was the 1950s.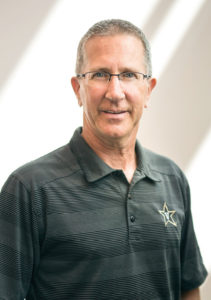 When I returned to Vanderbilt as coach, they had a new Commodore sport to follow. They came to Nashville for cross-country meets, meeting the team at multiple SEC and NCAA championships. We had a chance to schedule meets at William and Mary and at the University of Virginia so they could make the short drive from Williamsburg to get to know the members of our team. My Vanderbilt families became one and the same. The day after the accident, the skies parted and the track meet resumed. The women on our team wrote my parents' names on their arms in tribute.
A few days later, I flew back to Nashville. We had practice scheduled after I arrived on campus. Someone asked me if I was headed home instead. "What's at home?" I replied. At that time there was no place I wanted to be but at the track and with my Vanderbilt family.
—STEVE KEITH WITH ANDREW MARANISS
Steve Keith, BA'81, is the head coach of the men's cross-country and women's cross-country and track-and-field teams. Andrew Maraniss, BA'92, is a writer-in-residence at Vanderbilt.
---