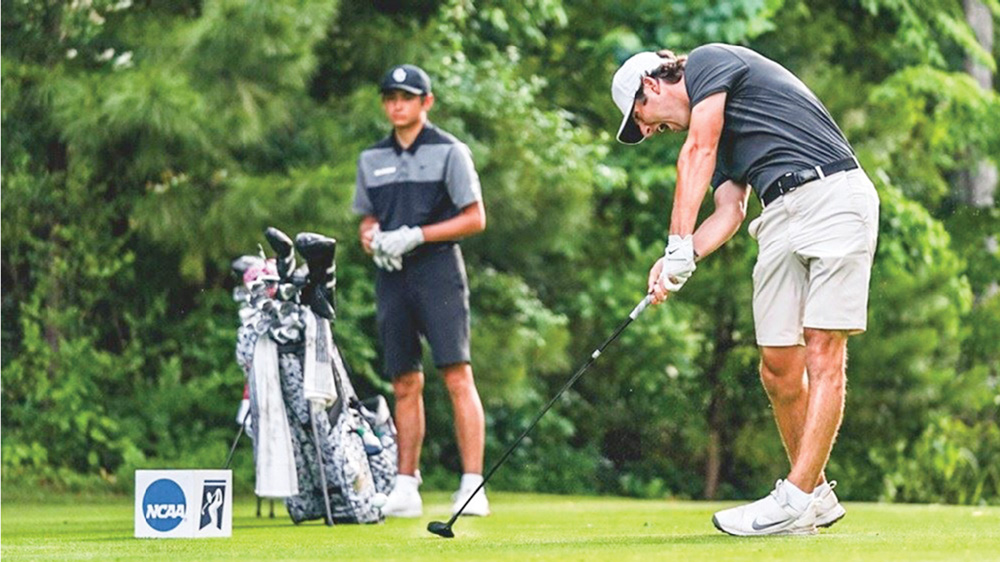 The men's golf team mounted a furious late-round comeback in the semifinals of the NCAA Championships on May 28, but eventual national champion Stanford proved too much for the Commodores to overcome. After dramatically knocking off Texas A&M in the quarterfinals that morning, the 'Dores had a short turnaround before facing the Cardinal, who came away with a 3–2–0 victory to advance to the finals at the Blessings Club in Fayetteville, Arkansas.
"Losing is tough, and endings are tough. And this ending is as hard as any we've had," says Head Coach Scott Limbaugh. "When you get to coach special people that do things the right way, they certainly aren't failures, I can tell you that. Those guys are winners and they made Vanderbilt Golf a winner."
The loss capped the storied Commodore careers of seniors Will Gordon, BS'19, and Patrick Martin, BS'19, who combined to win 16 team championships, five individual titles, three NCAA match play appearances, six GCAA All-America honors, seven All-SEC honors, three Palmer Cup selections, and two GCAA All-America Scholar honors during their time on campus. Remarkably, each also finished with the same career stroke average: 9,797 strokes in 138 events.
---