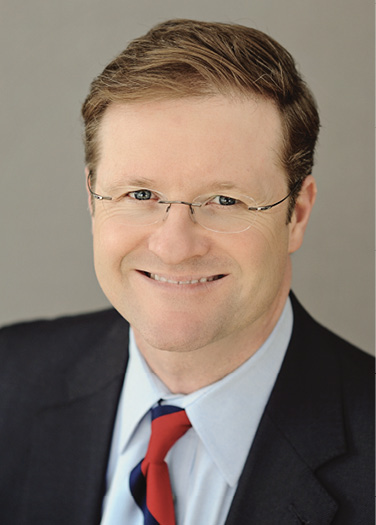 On the wall of heart-rhythm specialist Jeffrey Williams' medical office is his seventh-grade essay in which he writes that he wants to be a cardiologist. He doesn't remember writing it, but his younger self accurately predicted the future.
As co-director of the Heart Rhythm Center at Lakeland Regional Health in Lakeland, Florida, and assistant quality and medical informatics officer for the health system, Williams researches and treats heart-rhythm problems and implants devices such as pacemakers and defibrillators.
His path to medicine began at Vanderbilt, where he majored in electrical engineering first and then added biomedical engineering as a second major to satisfy his fascination with both technology and biology.
An undergraduate mentor suggested Williams pursue graduate studies at the artificial heart program of the University of Pittsburgh Medical Center. "I worked with cardiologists and also saw a lot of patients while I was there," Williams says. "As much as I liked research, I found I really liked meeting patients and families."
Williams found his graduate studies to be the perfect marriage of engineering and biological science as well as the ideal route for his transition to medicine.
Although Williams worried that his undergraduate GPA was too low for medical school, he soon found that his degree from the Vanderbilt School of Engineering carried plenty of clout. "To this day, I think my undergraduate degree in electrical engineering was harder than med school," he says.
Williams' data-driven approach to medicine and research has earned him numerous accolades, including awards from the American College of Cardiology Foundation and the National Institutes of Health.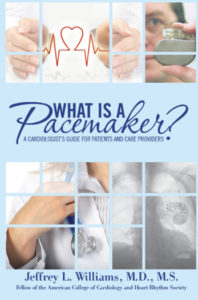 Williams also has developed an innovative series of books on defibrillators, pacemakers and heart rhythms that can be found on Amazon. He recalls a 90-year-old patient who was surprised when his defibrillator shocked his heart out of a sudden cardiac death. Education prior to his implant would have helped him understand how these devices work.
"It's important that patients, and their spouses and families, are educated and informed so they can participate in decision-making," he says. "When patients are educated, outcomes improve."
—JAN READ