The Office of the Dean of Students has reorganized its structure into three main areas, or clusters, to help create new synergies, strengthen collaboration and advance student success and well-being. The new clusters are Community Standards and Student Support, Student Engagement and Leadership, and the Office of Housing and Residential Experience.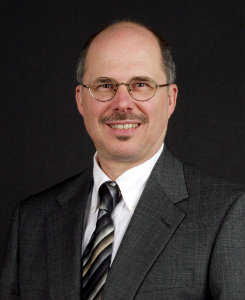 "Our redesigned organizational structure will allow staff to work together more closely to improve co-curricular programs that enhance the student experience and align with the university's strategic initiatives and values," said Associate Provost and Dean of Students Mark Bandas. "Our role of providing a critical support structure to enrich the overall student experience remains the same and our ability to support that role will be enhanced by improved coordination across units."
Bandas noted that G.L. Black, who was recently named assistant provost and deputy dean of students, will work to expand support for students and their organizations and programs across the different areas and clusters.
The Community Standards and Student Support cluster continues to promote good citizenship and a culture of care and wellbeing within the university community. This cluster includes: Student Accountability, Community Standards and Academic Integrity; the Office of Student Care Coordination; the University Counseling Center; the Center for Student Wellbeing; and the Project Safe Center.
Student Engagement and Leadership provides support for the mission-driven work of student organizations that strive to enrich the collegiate experience. It now includes the Student Center for Social Justice and Identity, formerly known as Inclusion Initiatives and Cultural Competence. This department will provide enhanced cultural competency training for student groups and more robust advising and support for multicultural, international and underrepresented students and student organizations.
Staff with the Student Center for Social Justice and Identity will continue to be a resource for students and work in tandem with the identity-based centers, with whom they share the mission of building a diverse and inclusive community.
Other areas within Student Engagement and Leadership are: Student Leadership Development, Arts and Campus Events, Student Organizations and Governance, Greek Life, and Student Centers.
The Office of Housing and Residential Experience continues to provide safe, secure, comfortable, accessible and healthy housing for its residents. The office works closely with the residential colleges on programs that build communities in which students' social needs for belonging, friendship, recognition, respect and dignity are met. These communities foster learning, personal development, academic achievement and successful transitions for both new students and graduates.
These changes are part of larger reorganizations within the Office of the Provost. Along with these organizational changes, the following offices have physically relocated within the Sarratt Student Center: the Office of Student Care Coordination is now located in Rand Hall Suite 305 and Student Organizations and Governance has moved to Sarratt 315.
Additional reporting by Anna Thomas