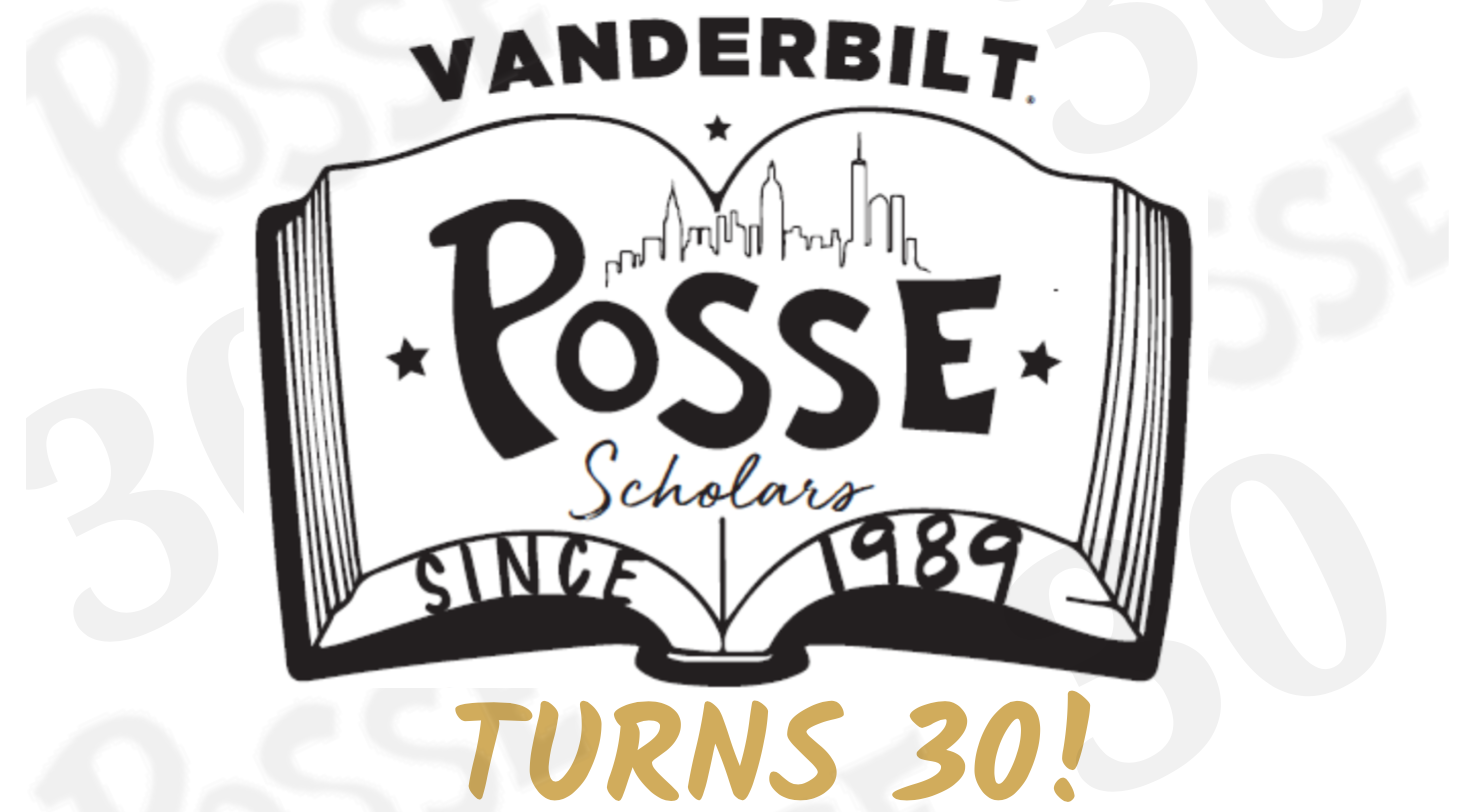 The Posse Scholars program will recognize its 30th anniversary with a campus celebration on Friday, Aug. 30, from 11:30 a.m. to 1 p.m. at the Sarratt Student Center Promenade. The entire Vanderbilt community is invited to join in the event.
Vanderbilt was the first campus partner of the Posse Scholars program when it launched in 1989, providing scholarships to five students from New York City to attend Vanderbilt and Peabody College.
Since its launch 30 years ago, the Posse Foundation has become one of the most comprehensive and renowned college access and youth leadership development programs in the United States. The program now partners with 58 colleges and universities and serves students from 10 U.S. cities. The Posse Scholars model's primary aim is to train the leaders of tomorrow, and is rooted in the belief that a small, diverse group of talented students—a posse—carefully selected and trained, can catalyze individual and community development.
Since its founding, nearly 260 students have participated in the Posse Scholars program at Vanderbilt, currently directed by Frank Dobson, associate dean of The Martha Rivers Ingram Commons.
Vanderbilt Posse alumni have gone on to serve as leaders and innovators in a wide range of sectors. Two alumni of the Vanderbilt Posse program have gone on to serve on the Vanderbilt Board of Trust: Dr. Shirley M. Collado, BS'94, and Kito Huggins, BS'96, JD'99. A third, Kenya Wright, BA'18, will become the board's Young Alumni Leader for a two-year term beginning July 1, 2021.
The Aug. 30 celebration in Sarratt will include brief remarks, food, giveaways and more. Visit the Vanderbilt Posse website to learn more about the program and its 30 years of impact at the university.