Media Inquiries
Latest Stories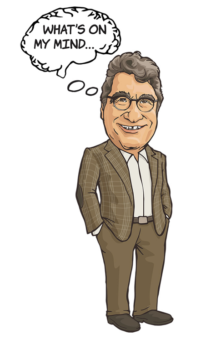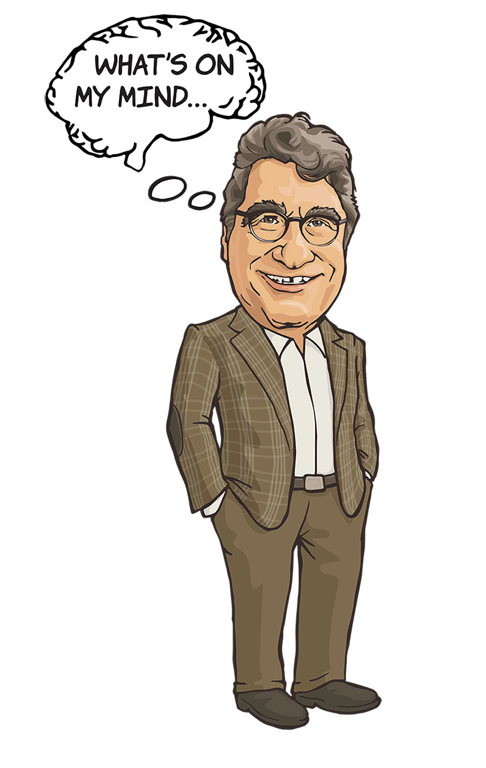 On August 16, my daily routine is in for a big change. For the first time in 32 years, I will not report to a job at Vanderbilt.
I've been showing up on this campus since Ronald Reagan's second term. Beginning Friday, the rhythm and shape of my days will be altogether different as I start my post-chancellorship life.
I feel fortunate to be exiting at a time when the university's future is extraordinarily bright. That I can seamlessly hand off leadership of the university to someone as experienced, gifted and wise as Interim Chancellor Susan R. Wente simply affirms for my family and me that this is the right move at the right moment. Susan's leadership, and the contributions of our remarkable students, faculty and staff, ensure that we will continue to thrive.
Every day that I've been chancellor I've had a front-row seat for the advances, large and small, that you and your colleagues and classmates make in pursuit of our mission. We went big and bold. We stood for higher education—for inquiry, discovery, innovation and respectful discourse. We stood for excellence and civility and inclusion and equity. We embraced the notion of E pluribus unum and are better for it. We've shown that when people of diverse perspectives and common purpose come together collegially, heroics and miracles ensue.
When I return in a year from my sabbatical, I will continue to contribute to this enterprise that I believe in so fiercely by pursuing the teaching, mentoring and research that first drew me to Vanderbilt back in 1987. I could not be more excited about our university's future and I am looking forward to continuing to be part of that story.
But I admit, there are things from my role as chancellor that I will miss.
I'll miss high-fiving first-years on Move-In Day. I'll miss their nervous smiles and the excitement in their eyes. I'll miss shaking the hands of their slightly frazzled parents who tell me, in so many words, "Take care of my child."
I will miss looking out at those same students four years later when they are a sea of black covering Alumni Lawn, more confident and more fully themselves now, transformed by their hard work and experiences, shaped forever by Vanderbilt and carrying that into the world.
I'll miss my birds-eye view of our brilliant and passionate faculty's routinely jaw-dropping ideas and discoveries.
I will miss working with our indefatigable staff across the university, who, through innumerable and largely unsung acts of resourcefulness and valor, keep this place running nonstop.
I will miss my expert, big-hearted colleagues on the leadership team, along with our trustees, our alumni, and all the stewards of this never-ending project called Vanderbilt.
And I will miss occasionally getting to push a plunger and implode a building.
If one is very lucky in life, one gets to be part of a community like Vanderbilt—a place with limitless energy and creativity, full of people smarter than oneself, intent on nothing less than changing the world for the better.
I am profoundly grateful for my membership in this university family, and for what we've built together.
May the rhythm and shape of your days be gratifying to you.
May our community never stop realizing its highest ideals.
Thank you for all you have done for Vanderbilt.
Thank you for all you have shared with me.
Onward.