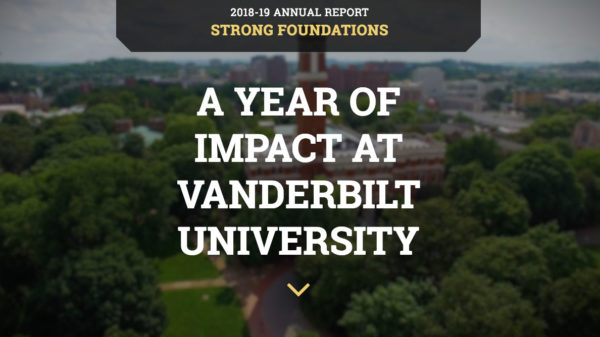 Vanderbilt's continued ascent as one of America's leading research universities is chronicled in the university's 2018-19 annual report, Strong Foundations, released today by Chancellor Nicholas S. Zeppos.
Strong Foundations highlights a year of impact at Vanderbilt, from the launch of innovative new programs designed to create positive change in the world and leadership changes that will propel the university's momentum to the incredible success of the reigning College World Series champions, the Vandy Boys.
Vanderbilt's progress is highlighted across seven areas:
In the annual report, Zeppos credits the entire Vanderbilt community with creating a strong legacy for the university. "Together, we have made strides that are as far-reaching as they are cumulative," said Zeppos. "These accomplishments build upon each other, layer by layer, to strengthen—and perfect—our foundation for the future."
Strong Foundations focuses on the final full academic year during which Zeppos served as chancellor. He announced in April he would be stepping down from Vanderbilt's top leadership spot at the end of the summer.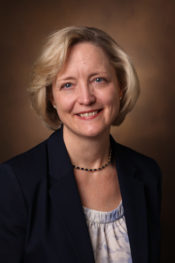 Provost and Vice Chancellor for Academic Affairs Susan R. Wente, who will step into the interim chancellor role on Aug. 16, praised the collective impact of the efforts outlined in Strong Foundations.
"The shared commitment to work as One Vanderbilt has inspired truly groundbreaking results across every facet of our community," Wente said. "Together, we are creating the knowledge, ideas and future leaders that will drive positive change in the world."
The 2018-19 Vanderbilt annual report, Strong Foundations, is available online at vu.edu/strongfoundations.