As all devoted Harry Potter fans know, July 31 is namesake character Harry Potter's birthday (and author J.K. Rowling's birthday, too). Earlier this summer, a group of Vanderbilt students immersed themselves in the world of Harry Potter and the thriving performing arts scenes of London and beyond in a special Maymester theater class with Associate Professor of Theatre and Theatre History E. Christin Essin.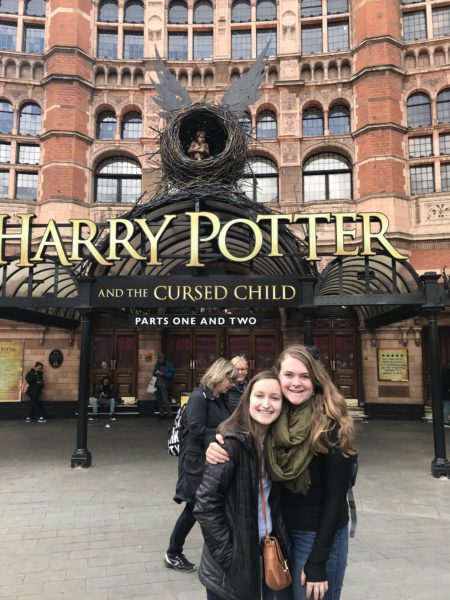 "Contemporary theater in the U.K. is varied and rich. It's a blend of state-funded, commercial and independent artistry that provides audiences with a wide range of performance styles and traditions," Essin said.
All the world's a stage
During the Maymester class, students experienced and discussed more than a dozen productions, including Follies by Stephen Sondheim, The Provoked Wife by John VanBrugh and The Taming of the Shrew by William Shakespeare at the Royal Shakespeare Company, Mozart's The Magic Flute performed by the Scottish Opera at Theatre Royal Glasgow, and more.
Secrets of 'Harry Potter'
They also toured backstage at Warner Bros. Studio to learn about the making of the Harry Potter films and visited numerous historical sites and museum exhibits that provided insight into behind-the-scenes practices as well as historical context for understanding the centrality of theater to British culture.