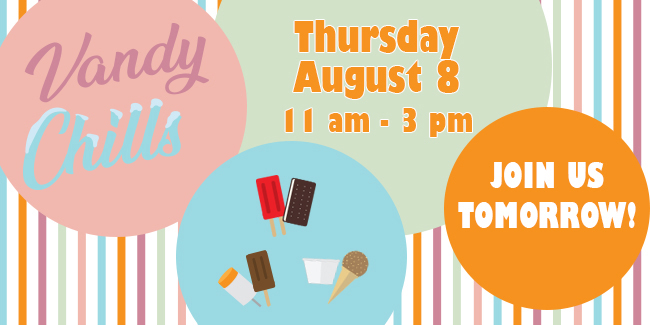 Chill out and enjoy a free frozen treat at Vandy Chills, an Employee Appreciation event, on Thursday, Aug. 8.
Stop by University Library Lawn or visit the ice cream truck at one of the campus pop-up locations to pick up a frozen treat of your choice. Dairy-free, gluten-free and no-sugar-added options will be available.
University Library Lawn

11 a.m.-3 p.m. (near the Harold Stirling Vanderbilt statue)

Campus pop-up locations

11-11:30 a.m. – Wyatt Center/East Hall (under the connecting arches)
12:15-12:45 p.m. – Magnolia Circle (One Magnolia Circle)
1:30-2 p.m. – Engineering and Science Building (Lot 71, baseball parking lot)
2:45-3:15 p.m. – Loews Vanderbilt Plaza (near office tower entrance)
3:45-4:15 p.m. – Baker Building (Lot 5A, surface parking lot)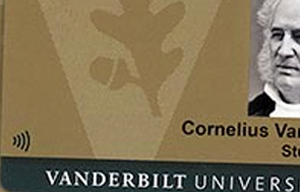 This is a Vanderbilt University faculty and staff event, so please be sure to bring your gold Vanderbilt University ID card with the "iclass" symbol in the lower left corner to receive a free frozen treat.
Download a flyer to post in your area.
Share the fun
Snap photos at the event and share them on Facebook, Instagram, Tumblr and Twitter using #vandychills19 and #youmakeVU.
Questions? Contact Human Resources or visit vu.edu/vandychills.