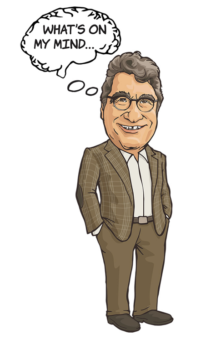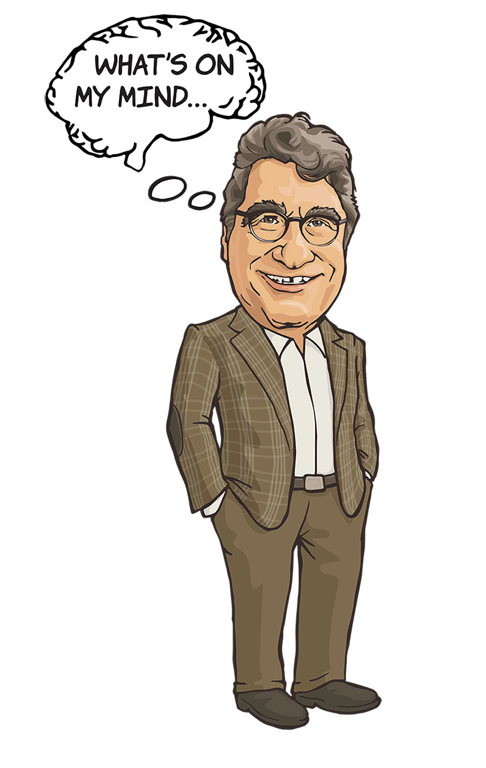 On Saturday, our community will bid farewell to Carmichael West Tower 3, one of the four residential tower structures that for more than 50 years have been a hallmark of West End Avenue and the Vanderbilt educational experience.
An event within itself, this weekend's implosion (which will begin at 9 a.m. CDT on July 27, and will be live-streamed on the Vanderbilt website) will also serve as an exciting symbol of progress as we make way, quite literally, for three new living-learning residential colleges. This expansion of our residential colleges is part of our active and neverending mission to educate the whole person and embrace our values of knowledge, discovery, collaboration and civility.
Guided by our Academic Strategic Plan, we are driving forward with our big and bold move to further the reach of our immersive residential college experience. The Carmichael Towers have served their purpose of providing a safe and happy home for thousands of Commodores, but our physical spaces must evolve alongside our approach to education.
Adding to the forward momentum, the Towers have taken on another purpose over the last few months. Since we announced the demolition, the buildings have become a critical training ground for more than 800 firefighters from the Nashville Fire Department, who have used the space to conduct high-rise fire response drills that have the potential to save lives. Our work with the Fire Department shows just what can happen when we apply our resources and our collective vision towards improving the wider Nashville community. Just as we are teaching our students to be engaged citizens and to think beyond themselves, we must continue—as a university—to serve as an active partner to our city, our state and society at large, and to benefit as many people as possible.
Others across our community have also been hard at work. In the lead-up to Saturday's event, our construction partners have drilled over 400 holes across the support columns on Tower 3's fifteen floors, and have spent more than 180 hours setting up demolition charges. Meanwhile, we have been paying tribute to the Towers' many roles over the years by collating archival photographs, alumni memories and historical information on our dedicated Towers website.
With so much activity, it's easy to get caught up in the buzz around the occasion. But there is also, we must remember, a more widespread meaning. An event like this marks forward movement, above all. While it is sure to spur reflection and nostalgia, it is also exciting, momentous and unabashedly forward-thinking.
For those alumni who were among the first to inhabit the Carmichael Towers in the 1960s and '70s, the structures represented a then state-of-the-art foray into modern architecture. For some, they evoke fleeting recollections of late-night study sessions and hallway gatherings. For others (many others, it seems, according to social media reactions to the news!) the Towers were synonymous with the campus' finest dining, inspiring vivid memories of the no-longer-standing Taco Bell, Mazzio's and other food offerings.
The overhauling of Vanderbilt's footprint along West End Avenue has been the result of countless discussions with Provost and Vice Chancellor for Academic Affairs Susan Wente, our Board of Trust and other key leaders at Vanderbilt. It has been a matter, ultimately, of weighing our ability to live out the carefully crafted vision of our Academic Strategic Plan, developed in partnership by the full Vanderbilt community.
The expansion of the residential college system has also been driven by the success we have seen through Opportunity Vanderbilt, our pioneering financial aid program that has brought an outstanding and diverse set of students to our campus, more so than ever before. As I said before, our physical spaces are evolving alongside our approach to education. And so, the buildings rising on West End Avenue fittingly symbolize our trajectory as one of America's leading research universities—as a place where world-class scholars come together to drive positive change for the better.
Our bold pursuits (and in this particular case, 400 pounds of explosives!) continue to propel our university to new heights. I hope you will all take part in the occasion by sharing your memories, watching the event online and looking ahead, together, to the bright future it represents.