Media Inquiries
Latest Stories
Chemistry major Puxin Xuanyuan says creativity is key to her passion for scientific discovery. She put her creativity to good use this summer while splitting time between an immersion experience at a medical biotech startup in Toronto and conducting cancer-fighting research on the Vanderbilt campus.
"Scientific inquiry, scientific discovery and research are some of the most creative avenues I can think of," Xuanyuan said, "because you have to think of paradigm shifts, like 'what's the convention now, and how do I change it?' That's where real, meaningful discoveries come from."
Business side of science

Xuanyuan, from Knoxville, Tennessee, started her summer working for the biotech startup Mannin within a special business incubator sponsored by Johnson & Johnson that houses early-stage companies that are advancing pharmaceutical, medical device, consumer and digital health programs.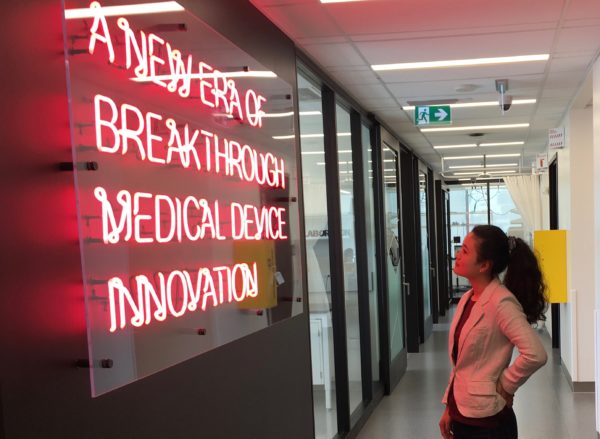 Caving to fight cancer

After her business immersion, she returned to Vanderbilt for a paid summer internship in the lab of Brian Bachmann, professor of chemistry, biochemistry and pharmacology. Bachmann runs a systematic program searching for novel drugs produced by cave-dwelling microorganisms. Xuanyuan had the opportunity to conduct research inside caves looking for possible anti-cancer agents in bacteria.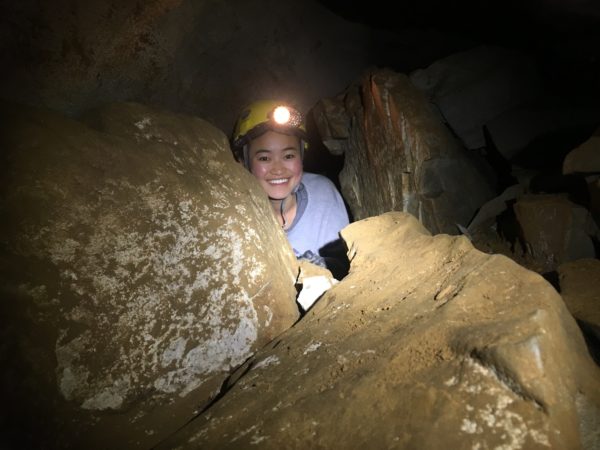 Squad goals=SyBBURE

Both of these experiences were the result of Xuanyuan's participation in the SyBBURE Searle Undergraduate Research Program, which she applied to and joined her freshman year.
"When I think of what I've done in college and what I am most proud of, I think of my research and I think of SYBBURE," Xuanyuan said. "SyBBURE has exposed me to all that research can be, which is so exciting. It inspires me to want to learn more."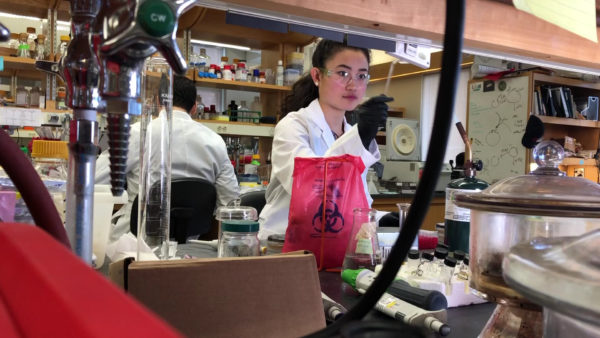 SyBBURE is a "research and design playground within an extraordinary and inclusive community," according to program director Christina Marasco, assistant professor of the practice of biomedical engineering.
"We fund undergraduate students at Vanderbilt to explore any aspect of STEM that interests them through independent research and team-based design projects," Marasco said.
Finding her bliss at Blair

When she's not in the lab, Xuanyuan represents the university as a tour guide and sings in the Vanderbilt Symphonic Choir.
"For me, singing is bliss. The symphonic choir is an audition choir, but you can come in without being a Blair music major," Xuanyuan explained.
Opportunities to be curious

Though Xuanyuan has always been interested in science, she says Vanderbilt's liberal arts curriculum and multitude of activities and clubs has given her the freedom to experiment and discover.
"As a person, I'm quite indecisive. I thought as a freshman that my indecisiveness was something I really needed to work on," she said. "But as I've grown and had more experiences at Vanderbilt, I've realized that being indecisive can be rebranded as being curious about many different things. I'm thrilled to have the opportunity to explore."
More about SyBBURE
SyBBURE offers:
Year-round, multiyear experiences to students to support the potential for scientific output, whether conference presentations, papers or patents;
Diverse training around technical skills, research skills, science communication and professional development, no matter your level of experience;
Individualized mentorship; and
Academic-year pay, summer stipends, project supply funding, travel awards and a prototyping space.