Media Inquiries
Latest Stories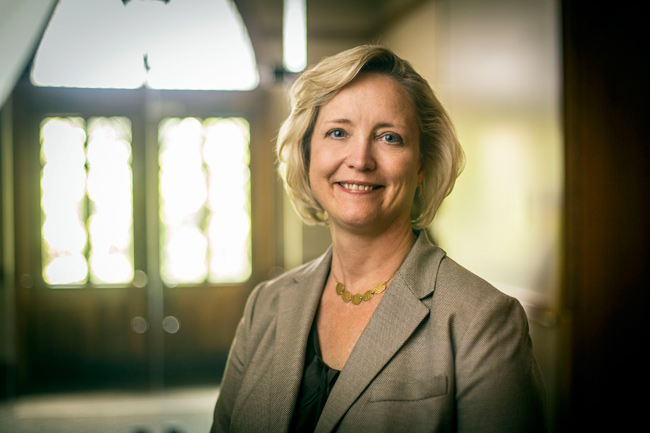 Sixteen faculty projects have been awarded 2019 Research Scholar Grants by the Office of the Provost. Research Scholar Grants are one of Vanderbilt's primary investments to advance faculty research, scholarship and creative expression.
"Vanderbilt is deeply committed to supporting faculty across all disciplines. These grants support promising and innovative projects in areas that otherwise may not receiving funding due to limited external sources of support," said Provost and Vice Chancellor for Academic Affairs Susan R. Wente. "This program not only helps advance faculty careers but also helps bring to fruition important scholarly and creative contributions."
Funding categories for Research Scholar Grants include Development Grants, which provide funds for an individual faculty member to carry out research, including disciplinary research; Research Scholar Fellowships, providing partial salary support for a second semester of leave; and Summer Stipends, which are awarded on a competitive basis to faculty who propose summer research or creative expression projects of exceptional quality or promise.
Among this year's awards are a Faculty Development Grant for Molly Barth, assistant professor of flute, who will record seminal works of the Blair Woodwind Quintet, of which she is a member, and then disseminate these recordings worldwide; and a Summer Stipend for Ari Bryen, assistant professor of history, who will complete a chapter of his book project, "The Judgment of the Provinces: Law, Culture and Empire in the Roman East," a history of the rise of distinct forms of legal consciousness in the eastern provinces of the Roman Empire.
Other examples include Research Scholar Fellowships for Teresa Goddu, associate professor of English and American studies, who is writing a history of contemporary climate fiction, tracking its emergence and evolution within a new media environment; and Stacey Floyd-Thomas, the E. Rhodes and Leona B. Carpenter Professor of Ethics and Society, who is also working on a book project, "When the Good Life Goes Bad,"  which examines why U.S. citizens need to develop new ways of analyzing sin and evil in their lives.
Read the full list of 2019 Research Scholar Grants projects.
Over $6 million in Research Scholar grants has been awarded to more than 400 faculty members since the program launched in 2000.
Past examples include Assistant Professor of Medicine, Health and Society Kenneth MacLeish's study of exposure to toxic "burn pit" among the military in war zones and Cornelius Vanderbilt Professor of Sociology Holly McCammon's research into U.S. women's legal activism in the judicial arena.
Research Scholar Grants are open to all full-time Vanderbilt University-employed faculty in all Provost-reporting schools and colleges. A call for proposals for the next cycle of Research Scholar Grants will be issued this fall, with the 2020 awards announced next spring.
More about the Research Scholar Grant program can be found online. Questions about this program may be also be emailed to Schyler Turrin or call 615-875-1027.