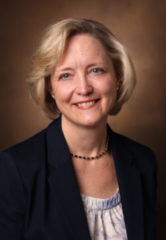 Eleven faculty-led proposals have been selected by the Office of the Provost for 2019 Discovery Grants, which advance new ideas and cutting-edge scholarship in the university's core disciplines.
"Discovery Grants serve as a key internal funding vehicle for fostering research that has the potential to improve lives and address society's complex problems—a vital part of the Vanderbilt mission," said Provost and Vice Chancellor for Academic Affairs Susan R. Wente. "These grants also elevate the university's scholarly profile while serving as a springboard to significant external funding."
Examples of this year's projects include: assessing the reliability of new wearable technology in shoes and socks to keep runners injury free by Assistant Professor of Mechanical Engineering Karl Zelik, examining the feasibility of telehealth for delivery of intensive care unit recovery care in rural areas by Assistant Professor of Nursing Leanne Boehm, and expanding a series of judicial interviews on the processes by which judges manage their emotional displays and experiences by Professor of Law Terry Maroney.

Read the full list of 2019 Discovery Grant programs.
More than $19.5 million has been awarded to over 500 Vanderbilt faculty since the launch of the Discovery Grants program in 1998. Previous Discovery Grants include the impact of drinking water quality on school outcomes, research into gravitational wave astronomy, the effects of neuron-exciting pesticides on honey bee circadian clocks, and the use of direct-current stimulation to manipulate learning and memory.
Discovery Grants are open to all full-time Vanderbilt University-employed faculty in all Provost-reporting schools and colleges. Proposals for the next cycle of Discovery Grants will be accepted beginning this fall, with the 2020 awards announced next spring.
More about the Discovery Grant program can be found online. Questions about this program may be also be emailed to Schyler Turrin or call 615-875-1027.