A group of Vanderbilt students from a diverse array of majors took part in "the experience of a lifetime" earlier this summer when they participated in a faculty-led Maymester class that took them across France, including a stop at the Cannes Film Festival.
The Maymester class on the history of French cinema began in Paris, where students heard lectures by Lynn Ramey, professor of French and faculty director of Vanderbilt's Digital Humanities Center, about the past and present of the French film industry. The students utilized the Cinémathèque Française, a comprehensive archive of French film with a museum tracing the history of French film production, to bring their research to life.
After studying the history and economics of film, the students stepped into the contemporary film world at the 72nd Cannes Film Festival, where they attended several screenings.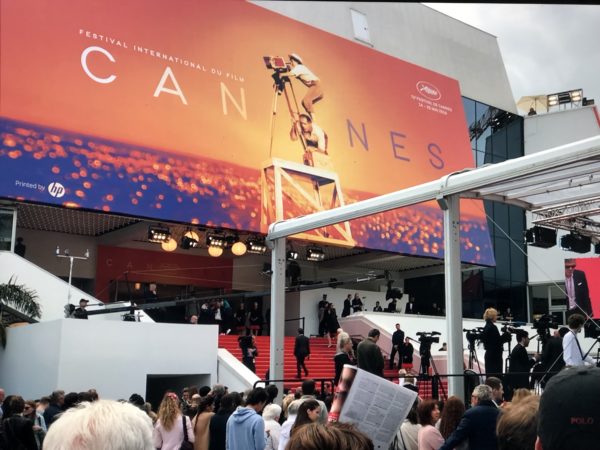 The class then traveled to Lyon to visit Institut Lumière, a museum honoring Auguste and Louis Lumière, brothers and pioneering filmmakers who are considered the fathers of French cinema. The course culminated with group projects in which the students made their own short films and created plans for marketing them.
Rising junior Caroline Crawford, an English and psychology double major from Akron, Ohio, reflected on her Maymester experience.
Why did you choose this immersion experience?
Crawford: I've studied French since middle school and am interested in various types of media, so this specific Maymester seemed like a really good fit. I have always wanted to study abroad, and this trip was a great balance of class-related study, French language practice, and sightseeing with my classmates. I was also drawn to the creative project that we did at the end of the course. In small groups, we made short films using all of the technical and creative knowledge we had gained through lectures and experiences in France. The screening we had of every group's short film was a very meaningful ending to the trip.
What was your favorite part of the trip?
First off, my professor, Lynn Ramey, and teaching assistant Jake Abell were so passionate about film as well as French history that it really brought the class content to life. They were excited to answer any questions we had, and our class lecture time was always engaging thanks to their obvious love for the subjects.
Maymesters are unique because you're with other Vanderbilt students for a full month. It was really cool to grow close to other students who I likely would not have met without this trip. Also, as someone traveling outside the country for the first time, it was nice to have a cultural and linguistic familiarity with my classmates.
Finally, attending the Cannes Film Festival was an absolutely unreal experience, one I'll likely never have again. Seeing movies in the Palais des Festivals, where some of the most famous directors and actors were also showing their films, was incredible. I saw movies that I'll never forget, one of which was Les Misérables by Ladj Ly, a film about police violence in Paris' banlieue. I gained such a deeper appreciation for film, which was only heightened by my immersion in the culture of the film festival.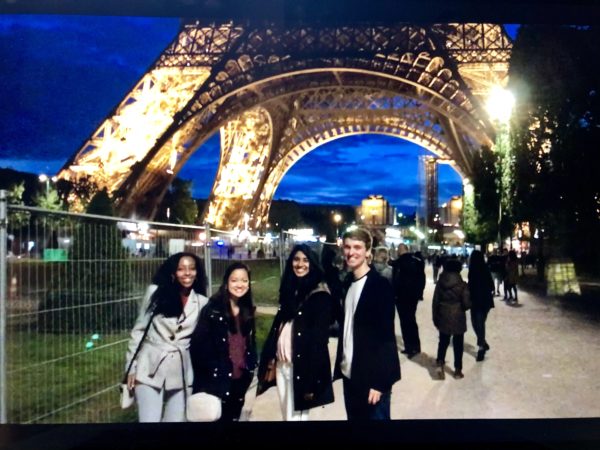 How might this Maymester experience affect your career plans?
As an English and psychology double major, one of my biggest goals for the future is to be creative in a way that helps other people or spreads an important message and awareness about certain sociopolitical issues. While I'm still not sure exactly where that will take me, attending Cannes was certainly a huge inspiration and motivator. To be able to see how artists use their creative skills to tell underrepresented stories or pinpoint a narrative that is far more common than it should be was really exciting. I know I will carry this inspiration with me as I move forward in my academic and creative career.
On a more pragmatic level, being able to practice my French in an immersive environment was a huge help to my language skills. I hope to work abroad one day, and my knowledge of French will be a useful tool in that process.
Would you recommend the Maymester experience to others?
All Maymester trips, including the one I took, are extremely beneficial because they allow you to experience a new culture, meet new people, learn about a fascinating subject and travel the world, all while getting Vanderbilt course credit. These programs are also beneficial for students who cannot study abroad during the academic year. Being in the place where the things you learn about actually happened or are happening is an amazing feeling, and it certainly contributed to my educational experience.
I also was lucky to receive one of the limited Global Education Office scholarships, without which I would not have been able to participate in this Maymester.