Media Inquiries
Latest Stories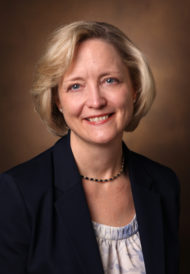 Provost and Vice Chancellor for Academic Affairs Susan R. Wente has announced new appointments for Vanessa Beasley and Tracey George as part of leadership promotions and reorganizations within the provost's offices.
Beasley, associate professor of communication studies, has been named vice provost for academic affairs and dean of residential faculty, while George, who holds the Charles B. Cox III and Lucy D. Cox Family Chair in Law and Liberty and a secondary appointment in political science, has been appointed vice provost for faculty affairs.
"What Vanessa Beasley and Tracey George share are proven leadership skills, vision and commitment to our values of excellence and inclusivity in serving our students and faculty," Wente said. "Their promotions and new responsibilities are part of organizational changes in the Office of the Provost and reflect their potential for continued significant contributions to enhance the student experience and improve faculty life."
In her new and expanded role, Beasley will work closely with campus leaders to serve the university's academic mission. In addition, several key experiential learning centers and programs will become part of her portfolio, including the Office of Immersion Resources, Global Education Office, Career Center, Health Professions Advisory Office, Office of Active Citizenship and Army ROTC and Naval ROTC. Beasley will also oversee specific trans-institutional academic programs such as the Ingram Scholars, the ROTC and Undergraduate Business Minor, and with the provost, the Bass Military Scholars.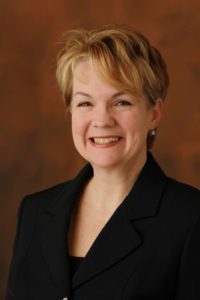 Beasley, who earned her bachelor of arts from Vanderbilt, will continue to define and promote the academic mission of the residential college system and serve as dean of the residential faculty. She will also advise campus planners in the design of future residential colleges to best meet the needs of Vanderbilt students, faculty and staff.
Prior to becoming the first dean of residential faculty, she served as dean of The Martha Rivers Ingram Commons for three years. She has been serving as associate provost and dean of residential faculty since July 2018.
"As a leading voice for our residential colleges, Vanessa understands the vital role that faculty play in leveraging the synergies between discovery, learning and service for impact in our students' living-learning experiences," Wente said. "This is an integral part of the continued efforts to implement our Academic Strategic Plan. I anticipate exciting and continued enhancements in our distinctive Vanderbilt student experience under her expanded leadership responsibilities."
"We increasingly hear from our students how much they value learning inside and outside of the classroom," Beasley said. "Likewise, faculty and staff who live in or visit the residential colleges tell me how meaningful their interactions are with students, as they discover a shared research interest, for example, or a different way of thinking about the world. The reorganization will allow us to further integrate experiential learning into the residential colleges. Provost Wente has charged me with making sure this integration will benefit everyone, not just the student residents, and thinking innovatively about how, when and where we all learn together."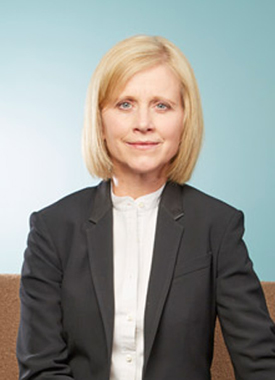 George, who was named interim vice provost for faculty affairs in July 2018, will continue to oversee areas that include faculty recruitment, development, promotion and retention. Her office administers several key faculty funding initiatives derived from the Academic Strategic Plan and is spearheading inclusive strategies to ensure excellence in certain internal and external awards and honors for faculty. In addition, the Center for Teaching will be part of her portfolio. She will work collaboratively with William H. Robinson, interim vice provost for strategic initiatives, on faculty development initiatives. Beasley will also work with Robinson on new approaches designed to promote student academic success.
"Tracey has played a key role in helping the university move forward on critical initiatives that increase the visibility and deserved recognition for our world-class faculty," Wente said. "She made important contributions as co-chair of the TIPs steering committee during the planning phase of the Academic Strategic Plan and later as a member of the TIPs Council. She has supported faculty development through service on the Promotion and Tenure Review Committee and as co-chair of the Faculty Working Group for the COACHE faculty satisfaction survey, along with many other notable initiatives. This experience has positioned her well to work with all the schools and colleges in leading faculty affairs initiatives to help us move forward our strategic goals as a community."
George first joined the provost's team in 2017 as associate provost for faculty affairs.
"I am grateful for this opportunity to continue to support and advocate on behalf of our world-class faculty and collaborate with academic leaders across campus," George said. "Provost Wente is an inspiring leader, whose vision and plan for building the best institution for learning and discovery are both ambitious and realizable."
The appointments for Beasley and George begin July 1, 2019.
These organizational changes in the Office of the Provost are occurring with the transitions of Vice Provost Cynthia Cyrus, professor of musicology, and Associate Provost Ifeoma Nwankwo, associate professor of English, who will both be on sabbatical the next academic year.