Walk with Vanderbilt at Nashville Pride Parade June 22
by
Vanderbilt News and Communications
May. 30, 2019, 6:03 PM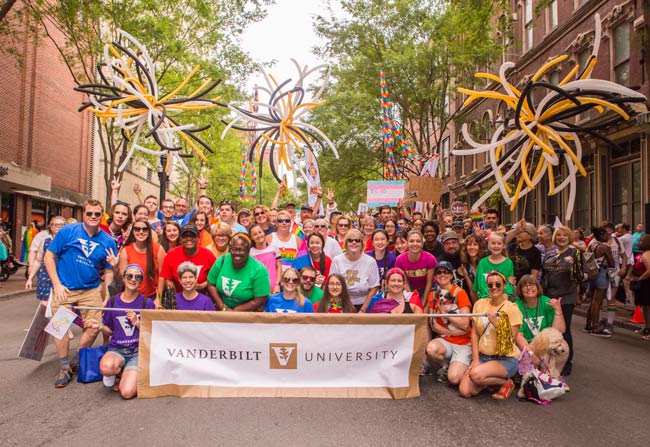 Vanderbilt's Office of LGBTQI Life invites the Vanderbilt community to walk in the 2019 Nashville Pride Parade on Saturday, June 22, beginning at 10 a.m. at Broadway and 8th Avenue in downtown Nashville.
The first 25 people to join the group will receive a Vanderbilt PRIDE t-shirt. If you would like to walk and receive a shirt (while supplies last), email Jay Bohanon at jay.bohanon@vanderbilt.edu.
The 2019 Nashville Pride Festival is scheduled for 10 a.m.–9 p.m. Saturday, June 22, and noon–6 p.m. Sunday, June 23, at Public Square Park in downtown Nashville. The festival will feature over 200 vendors, three stages with local and national touring acts, a kids and family zone, youth area, dance tent and much more.
This year marks the 50th anniversary of the Stonewall riots, a pivotal moment in the modern movement for LGBT rights in the United States.
For more information, check out the festival website, or download the Nashville Pride app.