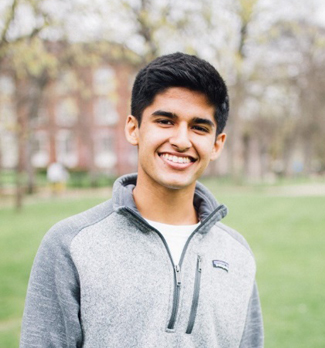 Druv Vohra and Colin Fricker have been selected by the U.S.-U.K. Fulbright Commission to participate in the Fulbright Summer Institutes, one of the most prestigious and selective summer scholarship programs operating worldwide. The Summer Institutes support the U.S.-U.K. Fulbright Commission's work to promote leadership, learning and empathy between nations through educational exchange.
Vohra, a rising junior from Naperville, Illinois, majoring in sociology, will study for four weeks at the University of Exeter. The Fulbright University of Exeter Summer Institute is a cultural and academic program for U.S. students focusing on climate change issues in Southwest England. Vohra will have the opportunity to learn from a number of globally renowned scientists and innovators who will ultimately enrich his own leadership skills and future impact.
"Access to this opportunity is the culmination of the guidance and support from my family, friends and mentors that I've received in every step of my journey," Vohra said. "I hope this work will enable me to represent the United States well in the U.K. and provide me with a layered and comprehensive approach to combatting issues pertaining to our world and global environment."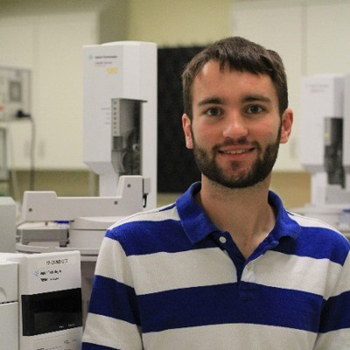 Fricker, a rising junior from Copley, Ohio, majoring in neuroscience, has been selected to experience the United Kingdom as part of a three-week summer program focusing on academic and cultural immersion at the University of Sussex. Modules and activities will center on examining and understanding British culture.  Fricker "hopes to serve as an ambassador, representing Vanderbilt as well as American higher education as a whole."
"In doing so, I aim to learn about a different culture, which will deepen my understanding and appreciation of the diverse communities I engage with at home," he said.
The U.S.-U.K. Fulbright Commission selects participants through a rigorous application and interview process. In making these awards, the commission looks not only for academic excellence but a focused application, a range of extracurricular and community activities, demonstrated ambassadorial skills, and a plan to give back to the recipient's home country upon return. Fulbright Summer Institutes cover participants' major costs and provide them with a distinctive support and cultural education program, including comprehensive pre-departure guidance, enrichment opportunities in country, and an opportunity to be part of the Fulbright alumni network.
"Study abroad is a truly transformative experience for so many of those who are able to participate in it," said Penny Egan, executive director of the U.S.-U.K. Fulbright Commission. "I know this year's cohort will make the most of this opportunity to immerse themselves in British culture, and I'm sure this experience will leave a lasting impression, on both the Summer Institute participants and on those they meet and mingle with during their time here."
For more information about applying for the Fulbright Summer Institutes or other fellowships, contact Jackie Sheridan, associate director of Post-Baccalaureate Opportunities, at the Career Center.