Media Inquiries
Latest Stories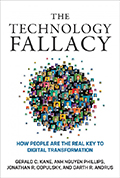 The Technology Fallacy: How People Are the Real Key to Digital Transformation (2019, MIT Press) by Gerald C. Kane, Anh Nguyen Phillips, Jonathan R. Copulsky and Garth R. Andrus, EdD'88
Digital technologies are disrupting organizations of every size and shape, leaving managers scrambling to find a technology fix that will help their organizations compete. This book offers managers and business leaders a guide for surviving digital disruptions by making the organizational changes required to harness the power of technology. The authors argue that digital disruption is primarily about people and that effective digital transformation involves changes to organizational dynamics and how work gets done. The best way to respond to digital disruption is by changing the company culture to be more agile, risk tolerant and experimental.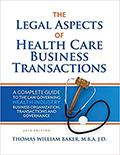 The Legal Aspects of Health Care Business Transactions: A Complete Guide to the Law Governing Health Industry Business Organization, Transactions, and Governance (2018, Coronat Services) by Thomas William Baker, JD'81
The author has used this material in teaching a course titled Legal Aspects of Health Care Business Transactions in the Auburn University Physicians Executive MBA Program for more than 10 years. The book provides general knowledge on the Stark Law, the federal Anti-Kickback Statute, and the intersection of law and business for fundamental principles such as contracts, business organization, equity and debt financing, mergers and acquisitions, intellectual property protection, antitrust compliance, and corporate governance and fiduciary duty.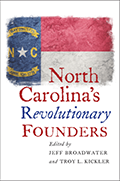 North Carolina's Revolutionary Founders (2019, University of North Carolina Press) edited by Jeff Broadwater, MA'88, PhD'89, and Troy L. Kickler
This collection of essays profiles a diverse array of North Carolinians, all of whom had a hand in the founding of the state and the United States of America. It includes stories of how men who stood together to fight the British soon chose opposing sides in political debates over the ratification of the supreme law of the land, the Constitution. It also includes accounts of women, freedmen and Native Americans, whose narratives shed light on the important roles of marginalized peoples in the Revolutionary South. Together, the essays reveal the philosophical views and ideology of North Carolina's revolutionaries.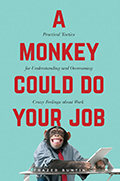 A Monkey Could Do Your Job: Practical Tactics for Understanding and Overcoming Crazy Feelings about Work (2019, BookLogix) by Frazer Buntin, EMBA'04
Do you ever feel like your job is so tedious a monkey could do it? Or maybe you feel like you're in way over your head, or better yet, like you have no idea what you want to do. Whether you're just starting out or you're a senior-level executive, navigating your career can be a daunting task. From hunting down opportunities and scoring interviews, to wrangling emails and managing a dysfunctional team, it's easy to feel overwhelmed by it all—not to mention getting actual work done. Using relatable anecdotes, Buntin strives to empower a modern-day workforce to gain autonomy in their careers.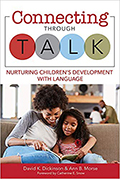 Connecting Through Talk: Nurturing Children's Development with Language (2019, Brookes) by David K. Dickinson, Margaret Cowan Professor of Teacher Education; Ann B. Morse; and Catherine E. Snow
Building on the foundational knowledge of multiple facets of early childhood development and examining how each one is linked to language development, the book gives snapshots of more than a dozen programs that support language and literacy development by coaching parents and providing books for young children. Readers learn how these programs promote thoughtful, responsive adult-child interactions and expand children's access to books. Additionally, brief summaries of the research demonstrate the success of each program.

What Does It Mean to Be American? (2019, Little Pickle Press) by Rana DiOrio, JD'91, and Elad Yoran, illustrated by Nina Mata
What does it mean to be American? Does it mean you like apple pie or fireworks? Not exactly. While politics seem to divide our country into the two opposing teams of red and blue, one truth remains: We are all Americans. But what does that mean? This continuation of the popular What Does It Mean to Be…? series provides a nonpartisan point of view perfect for any and all Americans who are proud of who they are―and where they come from, regardless of their political views.
Lectures of the Air Corps Tactical School and American Strategic Bombing in World War II (2019, University Press of Kentucky), edited by Phil Haun, MA'93
Following the cataclysmic losses suffered in World War I, air power theorists in Europe advocated for long-range bombers to overfly the trenches and strike deep into the enemy's heartland, bombing cities as a means to collapse the enemy's will to resist and bring the war to a quick end. In the United States, airmen called for an independent air force, but with the nation's return to isolationism, there was little appetite for an offensive air power doctrine. Here Haun brings together nine ACTS lecture transcripts, preserved in Air Force archives, exactly as delivered to the airmen destined to lead the U.S. Army Air Forces in World War II. A distinctive American strategy of high-altitude daylight precision bombing is presented through lectures given at the ACTS during the interwar period, explaining how these airmen put the theory to the test.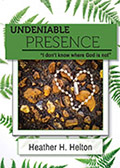 Undeniable Presence: I Don't Know Where God Is Not (2018, McLearen) by Heather Helton, master of divinity candidate
"Where is God?" is the ultimate question for many when facing serious illness or possible death. Helton, as a young chaplain, enters the hospital rooms and worlds of many who are at this stage in their lives. As they share their most intimate thoughts and feelings, she attempts to bring comfort, understanding and meaning during this critical period. Their many different responses are sometimes surprising and always inspiring.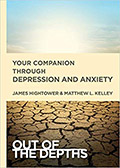 Out of the Depths: Your Companion Through Depression and Anxiety by James Hightower, with devotions by Matthew L. Kelley, MDiv'07
The Out of the Depths series addresses common pastoral crises in a faithful, encouraging and factual manner that provides support to parishioners in crisis beyond the initial pastoral conversation. These inexpensive 64-page booklets can be given out to parishioners when they bring their recent diagnosis, crisis or trauma to the pastor as a way to continue to provide care throughout the difficult season. Each booklet begins with a thoughtful consideration of the topic at hand, which is followed up by 30 brief devotions. Knowing they are sharing a resource written by mental health professionals and pastors with personal experience provides pastors a trustworthy source of information.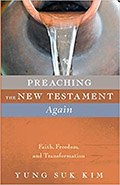 Preaching the New Testament Again (2019, Cascade Books) by Yung Suk Kim, PhD'06
This book combines critical New Testament scholarship with homiletic concerns. Kim unravels the complexities of the most prominent themes in the New Testament, such as faith, freedom and transformation, and brings them into dialogue with modern preaching contexts, ranging from personal identity to social justice to global issues. Readers are invited to reinterpret the most familiar themes that have not been thoroughly explored in scholarship and to make an informed choice about what to preach to whom and in what context.
Violent Minds: Modernism and the Criminal (2019, Cambridge University Press) by Matthew Levay, BA'02
Just as cultural attitudes toward criminality were undergoing profound shifts in the late 19th and early 20th centuries, modernist authors became fascinated by crime and its perpetrators, as well as the burgeoning genre of crime fiction, experimenting with forms of psychological representation while also drawing on the genre's conventions in imagining new ways of conceptualizing the criminal mind. Levay traces this history, placing authors like Wyndham Lewis, Dorothy Sayers, Graham Greene and Patricia Highsmith in dialogue with more canonical contemporaries like Joseph Conrad, Henry James, Dashiell Hammett and Gertrude Stein, demonstrating criminality's pivotal role in establishing quintessentially modernist forms of psychological representation and establishing modernism's connection to crime fiction.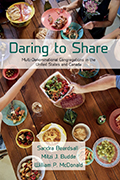 Daring to Share: Multi-Denominational Congregations in the United States and Canada (2018, Pickwick Publications) by Sandra Beardsall, Mitzi J. Budde and William P. McDonald, MA'96, PhD'98
Multi-denominational congregations offer rich soil for new interpretations of what it means to be a church. These parishes have chosen to covenant together for worship, service, ministry, mission, and nurturing of faith across two or more denominational traditions. Daring to Share tells their stories, investigates their practices, and proposes a fresh vision of church for the 21st century. It describes five models of partnership, analyzes the parish life cycle, interprets how worship works, addresses constitutional and governance issues, and reflects theologically on the intersection of diversity and unity.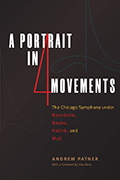 A Portrait in Four Movements: The Chicago Symphony under Barenboim, Boulez, Haitink, and Muti (2019, University of Chicago Press) by Andrew Patner; co-edited by John R. Schmidt; co-edited and with an introduction by Douglas W. Shadle, assistant professor of musicology; with forward by Alex Ross
The Chicago Symphony Orchestra has been led by a storied group of conductors. And from 1994 to 2015, through the best work of Daniel Barenboim, Pierre Boulez, Bernard Haitink and Riccardo Muti, Andrew Patner was right there. As music critic for the Chicago Sun-Times and WFMT radio, Patner was able to trace the arc of the CSO's changing repertories, all while cultivating a deep rapport with its four principal conductors. This book assembles Patner's reviews of the concerts given by the CSO during this time, as well as transcripts of his radio interviews with these colossal figures. Featuring a foreword by fellow critic Alex Ross and an introduction and extensive historical commentary by musicologist Shadle, this book offers a rich portrait of the musical life of Chicago through one of its most beloved critics.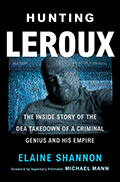 Hunting LeRoux: The Inside Story of the DEA Takedown of a Criminal Genius and His Empire (2019, William Morrow) by Elaine Shannon, BA'68
This book chronicles the story of Paul LeRoux, the twisted-genius entrepreneur and cold-blooded killer who brought revolutionary innovation to international crime, and reveals the exclusive inside story of how the DEA's elite, secretive 960 Group brought him down. For five years Shannon immersed herself in LeRoux's shadowy world. She gained exclusive access to the agents and players, including undercover operatives who worked with LeRoux on a daily basis. Shannon takes us on a shocking tour of this dark frontier, going deep into the operations and the mind of a singularly visionary and frightening figure.