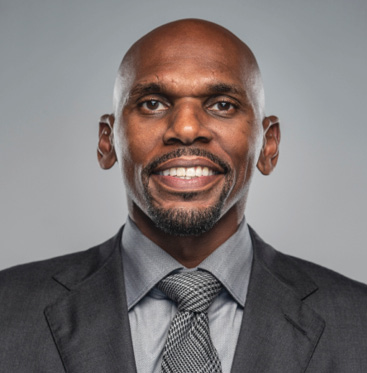 After an extensive national search, Vice Chancellor for Athletics and University Affairs and Athletics Director Malcolm Turner announced April 5 that Jerry Stackhouse is Vanderbilt's next men's basketball head coach.
"I am extremely excited to join the Vanderbilt family and build on the incredible accomplishments of its athletics program and men's basketball program," says Stackhouse, who previously served as an assistant coach for the Memphis Grizzlies in the NBA. "I look forward to furthering Vanderbilt's unique approach to athletics—blending a powerhouse competitive spirit with elite academics to holistically develop talented student-athletes and celebrate victories on and off the court."
A first-year assistant coach with the Memphis Grizzlies following two seasons as head coach of the NBA G League's Raptors 905, Stackhouse takes the reins of a Vanderbilt program that boasts three SEC regular season titles, two conference tournament titles, and 15 NCAA tournament appearances.
"The future is bright for the men's basketball team with such an accomplished individual at the helm," says Turner. "Jerry brings a unique mix of experience as a legendary player and successful coach, and I fully expect he'll take the program to new heights. I've spoken with people inside and outside both college and professional basketball, and there is unanimous agreement that Jerry's competitiveness, grit and tireless focus on player development are a perfect fit to advance the 'Vanderbilt Way' in college athletics."
During the 2016–17 season, Stackhouse guided Raptors 905 to its first NBA G League Championship and was named NBA G League Coach of the Year. The following season he led the team to its second straight appearance in the NBA G League Finals.
In college Stackhouse played for legendary head coach Dean Smith at North Carolina and earned Sports Illustrated Player of the Year, All-America first team and All-ACC honors. He was selected by the Philadelphia 76ers with the third overall pick in the 1995 NBA Draft. During his 18-year NBA career, Stackhouse appeared in 970 games for eight teams and averaged 16.9 points, 3.3 assists, 3.2 rebounds and 31.2 minutes. He also was named an All-Star twice and reached the 2006 NBA Finals with the Dallas Mavericks.
---