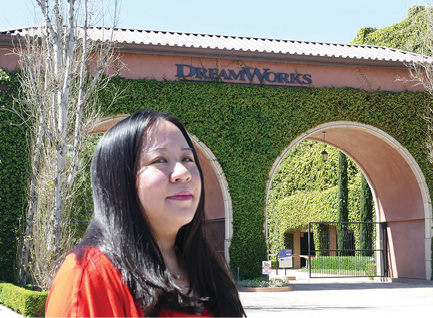 After spending nearly two decades as a storyboard artist for Hollywood film and television production companies, Kim Le is guided by a singular imperative: "I want to tell a good story, entertain people, and hopefully make them laugh."
As creative types go, storyboard artists are often the unsung force behind a production's success.
"We basically draw a blueprint for the animators, writers and producers, because when a lot of them look at a script, they just see a bunch of words," Le says. "Storyboards show and articulate in a visual form what people are trying to communicate in the script. Things can be portrayed in a simpler and more concrete manner. It basically builds the foundation for everything to go forward."
Le has drawn for animated productions targeted to everyone from preschool audiences (Curious George) to prime-time viewers (The Simpsons and Family Guy). She has worked for Fox Television Animation, Walt Disney Television Animation, Nickelodeon, Universal, and Warner Bros. Television Animation. She recently accepted a storyboard artist position at DreamWorks Animation Television for an upcoming computer-generated 3D animation preschool show on Netflix.
The daughter of Vietnamese refugees, Le has been making pictures for as long as she can remember. "I probably popped out of the womb with a crayon," she says. After earning a degree in fine arts at Vanderbilt, Le made her way to California, where role models are few. Just 21 percent of storyboard artists are women.
Making things more challenging was her parents' desire that Le pursue a career in computer science.
"I think what I'm proudest of is that I did what I wanted to do, and not what was expected of me," she says. "I had to work really hard, but, fortunately, it worked out in animation."
—Andrew Faught