Media Inquiries
Latest Stories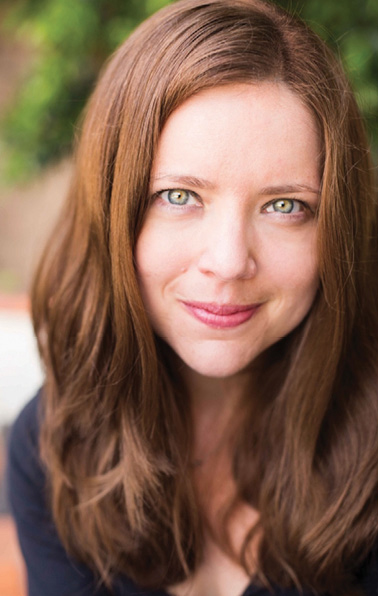 Like many children who grew up in the 1980s, Melissa Scrivner Love, BA'02, was raised on James Bond films. That cinematic introduction to the KGB led her to double major in Russian and theater, and to consider two possible career paths: working for the CIA or acting.
"Truthfully, though, I was in denial about the fact that I was a writer," says Love. "I have been writing since I can remember. I had an old typewriter that my mother gave me that made a lot of noise. I wrote a spy novel when I was 8 that was not well-researched," she says, laughing.
In February, Scrivner completed American Heroin: A Novel, a follow-up to her 2017 debut Lola: A Novel, which was nominated for an Edgar Award for best first novel. She's also developing her Lola Vasquez series for CBS All Access, the streaming division of CBS Television, under the supervision of fellow Vanderbilt alumnus Bryan Seabury, BA'99.
While at Vanderbilt, Love took classes with William M. Akers, BS'78, who taught screenwriting and filmmaking at Vanderbilt for 19 years. "I fell in love with screenwriting and thought it was so cool that you could make a living doing that," she recalls. However, still in denial that she was going to write for a living, Love went to New York University to earn a master's in English literature. While in New York, she wrote scripts on the side.
Whenever possible, she flew to Los Angeles to meet people in hopes of landing a job before leaving New York. One of those was Seabury, now senior vice president of drama development, broadcast and cable programming at CBS. Several months later, Seabury hired Love to be his assistant.
"I was the worst assistant ever," Love says. "I would constantly write at work, and Bryan would roll with it. He was really encouraging."
From there, Love launched a successful career in television, first as an assistant on Pepper Dennis for The WB, and then as a writer's assistant on Life for NBC. She went on to script teleplays for Life, CSI: Miami, Person of Interest, Rosewood and Fear the Walking Dead. In 2018 she sold two television series, Strong Girl to The CW and Witnesses to FOX.
Up next: a new novel, set in her home state of Kentucky. "We will see where that goes," says Love.
—Elizabeth Cook Jenkins, BS'99