Media Inquiries
Latest Stories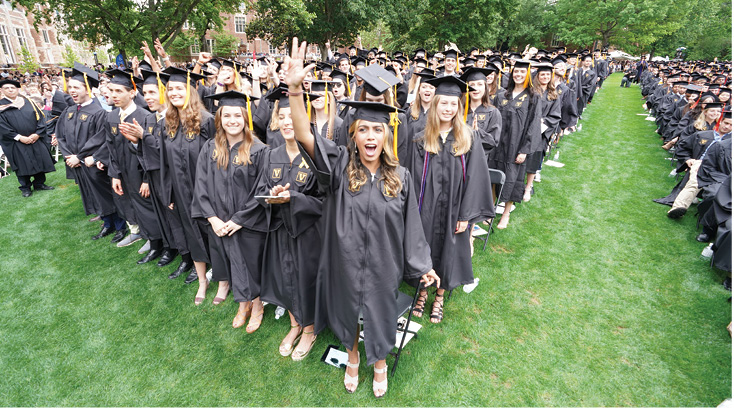 We have been talking a lot about trailblazers for the past year at Vanderbilt. The topic pertains not only to our university's most established and courageous pioneers—many of whom are now memorialized in our Trailblazers portrait series, commissioned from renowned artist Simmie Knox—but also to the younger members of our community who are fighting to overcome adversity, the researchers who are advancing connections between American history and DNA, and the determined students whose impact is just starting to take shape.
For me, the word trailblazer is also synonymous with David Williams II, Vanderbilt's beloved athletics director and vice chancellor for athletics and university affairs, whom we lost in February, far too soon. The many individual tributes to Williams reveal how David's greatest impact is less about his own trajectory as a compassionate leader, and more about how he furthered the aspirations of those around him.
From Olympic medalist and gender equality advocate Venus Williams, who spoke to our senior class the day before Commencement, to Susan R. Wente, Vanderbilt's first female provost and soon-to-be interim chancellor, to retired Lt. Gen. Gary Cheek, the leader of the Vanderbilt Bass Military Scholars Program, there are countless trailblazers to admire. And yet, our mission must go beyond paying tribute; we must continue to look forward, to actively foster an environment where mindsets can expand, where goals can become increasingly ambitious, where new ideas can flourish.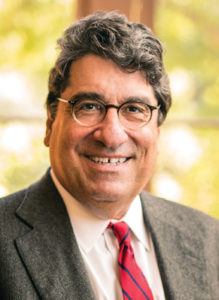 If the Class of 2019 is any indication, we are doing something right. We spotlight just a few of the recent graduates who have already made real-world impact. From an aspiring physician with a love of dance and women's studies, to a Peabody student inspired by her siblings with special needs, Vanderbilt graduates are thinking beyond themselves, working hard to drive results and inspiring others to do the same.
These are the strides that, while ever present at Vanderbilt, tend to ring a little louder this time of year. Commencement, after all, is a moment of transition—hovering between the past and the future, between completed achievements and expanded goals, between absorbing and applying knowledge. It's the moment when hard work has built up toward a payoff that, though palpable, has yet to be fully defined.
It's a moment I find myself in, too, as I write what will be my last letter to you all as chancellor of Vanderbilt University. It has been an honor to serve you during these past 11 years, and to devote more than three decades of my life to an institution so capable of driving enormous change. As we look toward the future, I am excited to see what's next for all of us: as a collective force, as a leading American research university and, not least, as human beings—perpetually shaping and exploring our own trails.
—NICHOLAS S. ZEPPOS, CHANCELLOR
@Nick_Zeppos
---