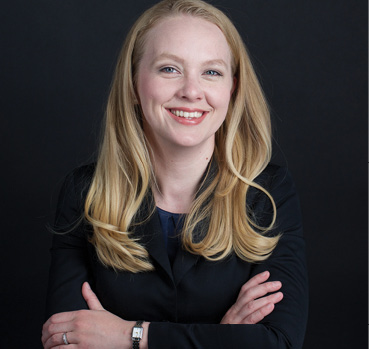 Karen White, BA'11, was born to be an advocate. Her first experience in advocacy was for herself at the age of 15, when she left a volatile home life and struggled to support herself through periods of homelessness.
"I remember sleeping on the couch in the tattoo parlor I worked at and thinking, 'This can't be it for me. I don't know how, but I'm going to do something different,'" White says.
Education was her pathway to change. After obtaining her GED and an associate degree by taking night classes while working full time, White became interested in environmental advocacy. "One day I attended a conference on climate change, and as the scientists shared their struggles to communicate the immediate need for pragmatic advocates, I realized that was something I could do."
That interest led White to Vanderbilt where, thanks to Opportunity Vanderbilt, she was able to pursue a degree in public policy with a concentration in ecology. "Vanderbilt was a life-altering experience for me, and it was—and still is—so surreal that someone out there who doesn't even know me invested in my future."
White's future included studying energy law with a focus on the environment at Vermont Law School, graduating with a law degree as well as a master's degree in energy regulation and law. She now works as a manager of policy and business development for Bloom Energy, and serves part time as a first lieutenant in the New York Army National Guard Judge Advocate General's Corps.
"One of my law school classmates was a Marine veteran. Learning about the experiences of our armed forces was so humbling and made me want to give back by serving my country," White says. "If I can give a fragment of the help I was given, to help soldiers realize their potential, it will all be worth it."
White's passion for advocacy extends to supporting Vanderbilt. She takes pride in being an active alumna by giving back to Opportunity Vanderbilt, fundraising for the university as a G.O.L.D. (Graduates of the Last Decade) class agent, and interviewing prospective students through Commodore Recruitment Programs (CoRPs).
"I was born to do this," she says. "You have to believe in what you're advocating for. Vanderbilt is beyond advocating for. Vanderbilt changed my life."
—BRITTNEY MMUTLE