Medical Scientist Training Program hosts local middle school students
May. 20, 2019, 9:00 AM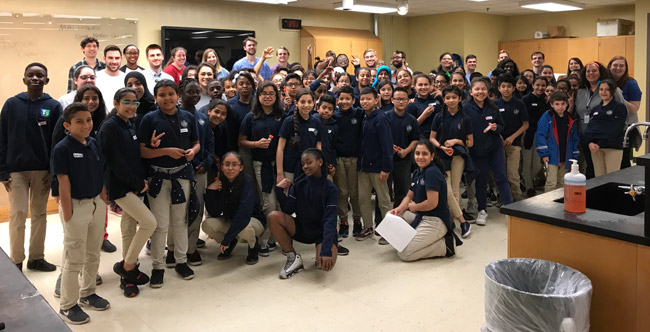 Students from Vanderbilt's Medical Scientist Training Program recently hosted on campus 160 fifth- and sixth-graders from LEAD Academy and Dickson County Schools to introduce them to physician-scientist careers through a series of interactive stations focused on science and medicine.
The middle school students learned about robotics and prosthetics while making models of their thumbs, extracted DNA from strawberries, looked at microbes and blood through a microscope, and more.
Abin Abraham and Matthew Wleklinski, M.D./Ph.D. students in the MSTP program, organized the annual two-day outreach event May 8 and 14, and more than 30 Vanderbilt MSTP students volunteered their time.