As the academic year ends, VUIT is reminding faculty, staff and students to change their ePassword, the password associated with VUnetID.
It is important to change an ePassword at the end of each academic year to a password that has never been used at VU, VUMC or on any public website. This helps protect privacy and aids the university's digital security efforts.
Changing ePasswords now will fulfill faculty, staff and students' obligation to do a mandatory password reset for a full year. Vanderbilt University Information Technology (VUIT) will also notify users through email.
To change your ePassword, follow the steps below:
Go to the VUIT website: https://it.vanderbilt.edu.
Under Products/Services, select ePassword.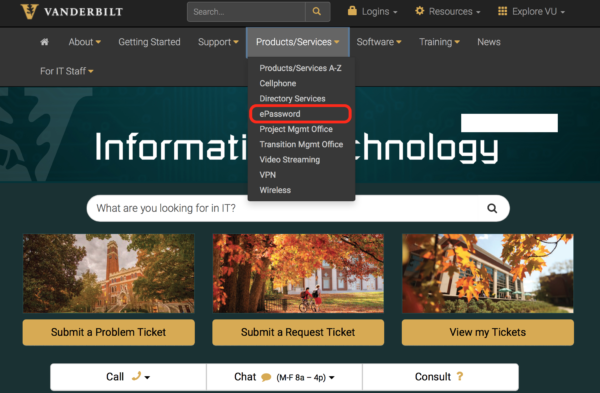 3. On the VU Identity page, click Existing Users and then select Change ePassword.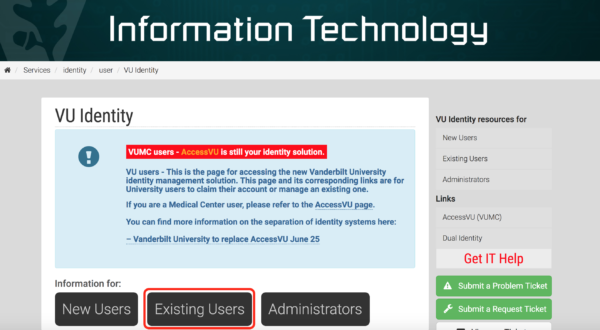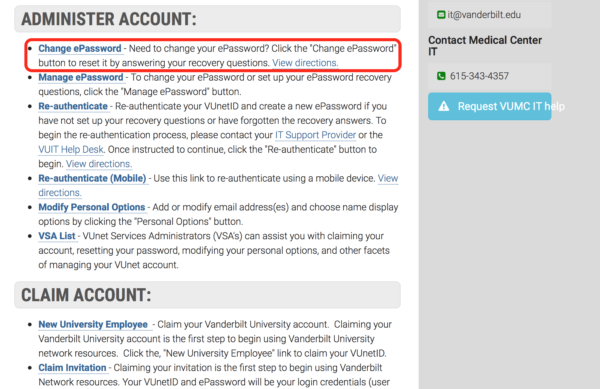 4. Log in to the system using your VUnetID and current ePassword.
5. Click on the Change My Password box on the home page and follow the onscreen instructions. Please note that if you change your password to one that you have previously used at either VU or VUMC, the change will not take effect.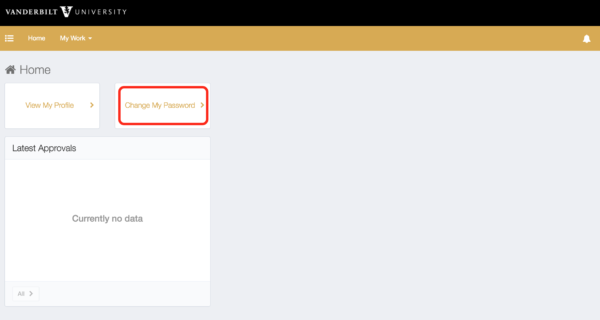 For additional information about changing your ePassword and complete instructions, please see https://it.vanderbilt.edu/services/identity/user/existing/Change-ePassword.pdf.