Media Inquiries
Latest Stories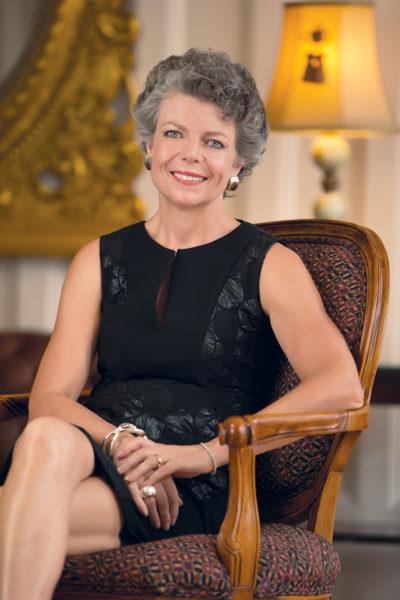 The sky threatened on a muggy afternoon in early September when about 150 of us gathered near the front steps of the Mayborn Building. I was hoping the bottom would not drop out, but the occasion was too important not to celebrate—and also long awaited. We were there to break ground on the first major renovations to the Mayborn and Home Economics buildings since they opened their doors to students in 1914, more than a century ago.
In this issue of The Peabody Reflector, I am excited to share our new vision for these historic structures—a vision that will see Mayborn and Home Ec revitalized to meet the needs of 21st-century learning, research and public engagement. Complementing the existing facilities will be a modern connector that will foster conversation and build community, while enabling access by people of all abilities to any floor of either building.
Educational access in the new century is the theme of another feature in this issue. Peabody's faculty in higher education leadership and policy are deeply involved in the study of today's postsecondary educational landscape. I am proud of this contingent of scholars, as well as our alumni who work in the field. They share a particular interest in understanding and overcoming barriers to college success and in enabling others to benefit from a system that is still one of America's most enviable successes.
As usual, we also share some of our own successes, including the announcement of Rodes Hart as Vanderbilt's Distinguished Alumnus. In the fall we celebrated 50 years of early childhood inclusive education at Peabody's Susan Gray School, which continues to be a leader in modeling best practices and training future special educators and scholars. It is one of my personal favorite things about Peabody.
And you will find profiles, campus news and information of use in policy and practice.
As I write this, the Vanderbilt community is absorbing the news that Chancellor Zeppos will step down in August. He has been a powerful advocate for Peabody—including our new construction project—and his tenure has been marked by a vision of educational access and inclusion that are also historical Peabody values. We are grateful for his leadership.
Camilla Persson Benbow
Patricia and Rodes Hart Dean of Education and Human Development