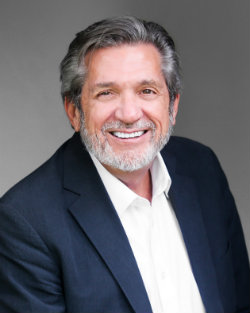 Mark Wait, the Martha Rivers Ingram Dean of the Blair School of Music, will address the university's outstanding liberal arts undergraduates at the prestigious Phi Beta Kappa induction ceremony May 9 in the Student Life Ballroom.  His lecture, titled "The Elsewhere Community." will begin at 4:30 p.m.
University Librarian Valerie Hotchkiss, who serves as president of Vanderbilt's Phi Beta Kappa chapter, noted that Wait's love of ancient Greek literature, French language, art of all types and the liberal arts in general inspired the leadership of Phi Beta Kappa to invite him for this honor. "His breadth of knowledge and his intellectual curiosity reflect the values of Phi Beta Kappa, and we are thrilled to have him as our speaker this year," she said.
Wait, who has led the Blair School since 1993, is a renowned concert pianist who has presented more than 200 concerts in 25 states.
Phi Beta Kappa is the oldest and most prestigious college honor society in the United States. Only 10 percent of American colleges and universities have qualified for Phi Beta Kappa chapters, and less than 10 percent of the students at member schools earn the distinction of being invited to join the ranks of Phi Beta Kappa.
Vanderbilt's chapter (the Alpha Chapter of Tennessee) was founded in 1901 by Herbert C. Tolman, former dean of the College of Arts and Science. The Vanderbilt chapter was the first to be established in Tennessee.
Wait's talk is open to the Vanderbilt community.