Vanderbilt's Class of 2019 will party with a purpose, hear from a woman who changed tennis forever and bid farewell to the university's eighth chancellor, Nicholas S. Zeppos, who will deliver his final Commencement address at its greenest graduation ceremony.
An expected 1,701 undergraduates and 2,125 graduate students will celebrate at events May 8-10 marking their incredible accomplishments. The Commencement app provides information about all the festivities, including venues and parking, special needs accommodations, schedules and more.
Commencement Week events begin with The Party, on May 8, where seniors and their friends and families will mix, mingle and dance to wide-ranging music from The Celebrity All Star Band. The event again includes its Party with a Purpose initiative that benefits a local nonprofit. This time, it's Safe Haven Family Shelter, which strives to house, support, empower and advocate for families experiencing homelessness. More than 150 Vanderbilt students volunteered at Safe Haven in advance of The Party, and guests can bring donations for homeless families to the event.
Senior Day features game-changer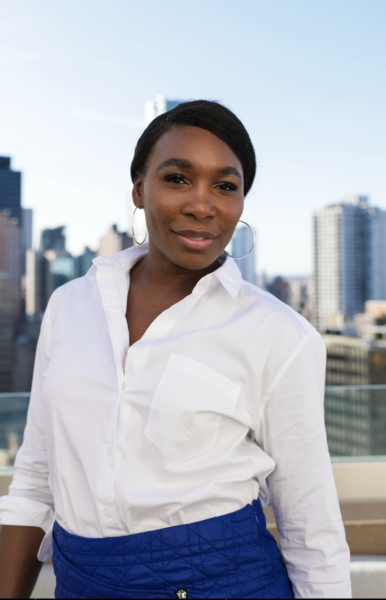 At 11 a.m. May 9, as part of Senior Day, tennis champion and entrepreneur Venus Williams will accept the Nichols-Chancellor's Medal—awarded to those persons who define the 21st century and exemplify the best qualities of the human spirit. Williams, who will speak to seniors, their families and the Vanderbilt community inside Memorial Gym, earned seven Grand Slam titles, five Wimbledon championships and four Olympic gold medals. She also launched a women's apparel line, EleVen, and V Starr Interiors, an interior design firm that recently announced a partnership with Airbnb partner Niido to design its first apartment complex.
Williams' speech will be livestreamed on the university's homepage and its Facebook page.
That afternoon, visitors to Vanderbilt can enjoy a taste of what students experience all year long by attending a free Faculty Seminar. Four seminars will be offered from 2-4:15 p.m. in Wilson Hall on topics ranging from LGBTQ-related policies to entrepreneurship.
Zeppos' final Commencement address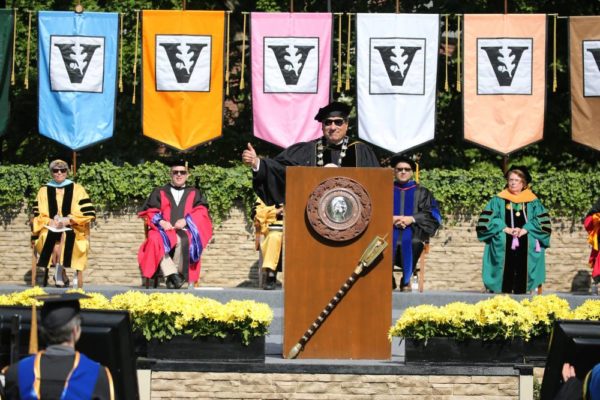 At 9 a.m. May 10 on Alumni Lawn, Zeppos will lead the main commencement ceremony and address those gathered. It will be his final commencement as chancellor. He announced earlier this year that he would step down on Aug. 15, take a yearlong sabbatical and then return to the faculty as a law professor.
Over the years, the university has increasingly sought ways to make Commencement more environmentally sustainable. This year, organizers have exchanged what had been a sizeable handbook for students and guests attending Commencement for a two-sided brochure. The university also plans to reduce bottled water by 20 percent from years prior. Parents and guests are encouraged to bring their own refillable bottles to use at hydration stations, and the first 2,000 to arrive will receive complementary refillable bottles.
At 10:20 a.m., graduate and professional school candidates and their guests will be dismissed during a brief break in the programming to attend ceremonies at their schools.
Strawberries and champagne
Undergraduates and their families are invited to join faculty, classmates and others at 12:15 p.m. for strawberries and champagne on Library Lawn. Near the strawberries and champagne tent, Barnes & Noble will host a pop-up shop. All in attendance are encouraged to stop by and view the selection of Vanderbilt University merchandise and apparel available for purchase.
Students and families are encouraged to share their Commencement excitement on social media using the hashtag #VU2019.