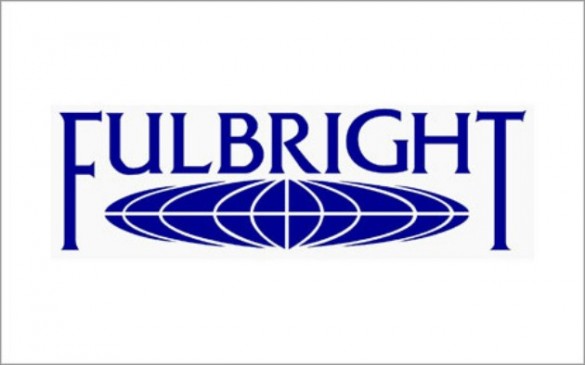 Eight Vanderbilt students and alumni have been awarded funding to pursue graduate study, conduct research and teach English around the world through the prestigious Fulbright U.S. Student Program. The Career Center and Graduate School advised them on the application process, providing support and facilitating the internal nomination process for this highly competitive award.
The Fulbright U.S. Student Program, founded in 1946, annually provides approximately 1,900 students, artists and early career professionals the opportunity to engage in international cultural exchange while gaining experience in their research fields, academic pursuits or teaching skills in over 140 countries. Fulbright awardees are chosen for their academic merit, ambassadorial abilities and leadership potential. This initiative, led by the U.S. State Department, has awarded more than 380,000 grants since its inception.
This year, 23 Vanderbilt faculty and staff met with and endorsed 43 candidates, 27 of whom received the distinction of semi-finalist. Of this year's group, eight were offered grants as Fulbright finalists, and eight students have been named alternates who may subsequently become grantees. The Fulbrighters will spend an academic year in each of their host countries, exploring the unique opportunities the award presents and engaging with the local community.
Vanderbilt's Fulbright grantees are looking forward to their experiences. For Analia Mireles, her Fulbright year will bring an immersive experience in Madrid, Spain, where she'll be involved in the "unique global-classroom aspect of the Fulbright, which will allow me to teach Model UN to my students."
Stefano Scotti shared that he views the award as providing "a once-in-a-lifetime opportunity for me to delve into my previously untapped South Korean heritage and history."
The following students have been named Fulbright grantees for the 2019-20 award cycle:
Hannah Baughn, Anonymous Undergraduate Scholarship Fund awardee, elementary education, second language studies and Russian, '19
Belarus, English teaching assistantship
Alexandra Bronson, psychology and medicine, health and society, '19
Dominican Republic, research
Analia Mireles, international dynamics of political power and Spanish, '19
Spain, English teaching assistantship
Caroline Mulligan, Ingram Scholar, elementary education and human and organizational development, '18
Malaysia, English teaching assistantship
Stefano Scotti, anthropology, '19
South Korea, English teaching assistantship
Shellese Shemwell, global health and epidemiology, M.P.H.'16
Rwanda, research
Kellie Cavagnaro, joint Ph.D. candidate in anthropology and comparative media analysis and practice, '21
Peru, research
Briana Foley, M.A. in religion and art history, '19
India, research
Vanderbilt's Fulbright alternates are:
Max Appel, economics and history, '18
Mongolia, English teaching assistantship
Morgan Newman-Perry, public policy studies and sociology, '19
Cyprus, English teaching assistantship
Jeremy Rosenstock, Blair Dean's Honor Scholarship and Enid Miller Katahn Piano Scholarship awardee, piano performance, '19
Netherlands, open study
Simon Silverberg, environmental policy and mathematics, '19
Ireland, Dublin City University M.A. Study Grant
Elizabeth Weiss, psychology, '19
Italy, English teaching assistantship
Katherine Williams, special education, '19
Panama, English teaching assistantship
Chad Attenborough, history Ph.D. candidate, '21
Trinidad and Tobago, research
Sophia Stid, poetry M.F.A., '19
United Kingdom, University of Glasgow U.K.-Partnership Study
The Career Center welcomes faculty and staff recommendations of outstanding students and encourages them to email Jackie Sheridan, associate director of Post-Baccalaureate Opportunities, at jaclyn.sheridan@vanderbilt.edu. Students also are encouraged to visit the Career Center to explore fellowship options. Faculty and staff interested in serving on interview committees in 2019-20 may email Jackie Sheridan as well.