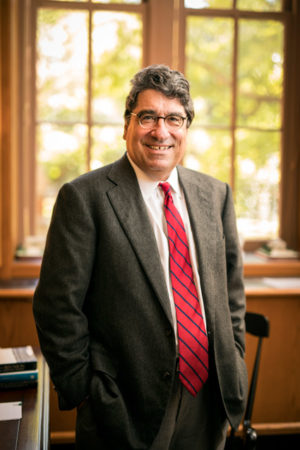 Chancellor Nicholas S. Zeppos announced that nominations are now being accepted for the 2019-20 Chancellor's Heart and Soul Staff Appreciation Awards. The awards celebrate Vanderbilt staff members' dedication to the campus community. The deadline to submit nominations is July 31, 2019.
"We owe much of Vanderbilt's success to the individual contributions of our incredibly talented and dedicated staff, whose daily diligence and pride in their work are crucial to our mission of teaching and discovery," said Zeppos. "The Heart and Soul awards acknowledge the efforts of the amazing people of Vanderbilt you may never meet or know, but who impact what we do and who we are in significant ways every day."
Any current staff member of the university is eligible for an award. Each nomination, submitted by a supervisor, manager or co-worker, includes stories and examples of the nominee's workplace values and contributions. Up to five letters of support may be submitted with each nomination. Award recipients are determined based on the anecdotes and interactions described within each letter of support.
Given annually by the chancellor, each Heart and Soul award includes a $1,500 cash prize and an engraved piece of wooden artwork, hand-crafted by artist Brenda Stein.  Provost and Vice Chancellor for Academic Affairs Susan R. Wente, who will serve as interim chancellor beginning on Aug. 15, will present the Heart & Soul awards throughout the fall.
Information about the Chancellor's Heart and Soul Staff Appreciation Awards, photos of past recipients and the online form to nominate a staff member are available on the chancellor's website. For questions or other information, please contact Gwen Hopkins, Office of the Chancellor, at 615-875-9105 or gwen.hopkins@vanderbilt.edu.