Media Inquiries
Latest Stories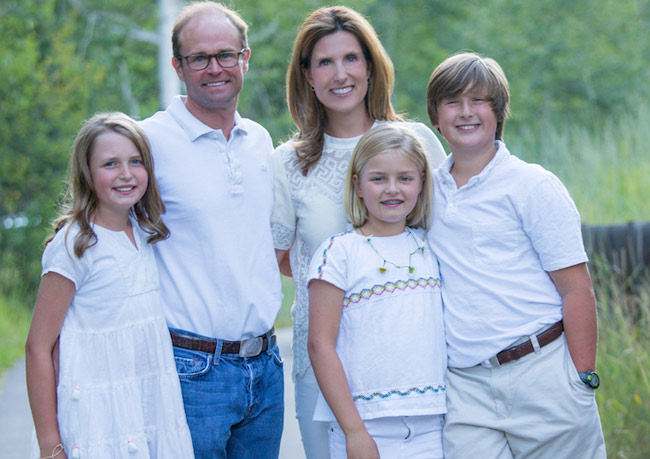 Vanderbilt University alumni Ginny Searcy, BA'96, and Conner Searcy, BA'97, of Dallas have committed $5 million to create a new Dean's Chair at the College of Arts and Science.
This latest gift builds on the Searcy family's generosity to Vanderbilt; the couple previously endowed the Searcy Family Scholarship to support students in the College of Arts and Science, part of the overall Opportunity Vanderbilt financial aid program. They also have given much of their time through guest lecturing and serving on multiple boards that promote the mission of Arts and Science and the university as a whole.
John Geer, currently dean of the College of Arts and Science, would be the first to hold the Ginny and Conner Searcy Dean's Chair.
"Both our mothers were teachers, and they instilled in us a deep-seated belief in the power of education," Ginny Searcy said. "Conner and I have dreamed for a very long time of a day we could do something like this and are blessed by the opportunity to channel our passion into a gift that fulfills a need at our beloved university."
Vanderbilt Chancellor Nicholas S. Zeppos said the Searcy gift will enable the College of Arts and Science to explore new academic directions and areas of growth that will benefit both the school itself and the wider university.
"I applaud the Searcys for their generous commitment of both financial resources and volunteer time to help drive our mission of learning and discovery," Zeppos said. "It is deeply gratifying to see those whose lives were transformed by Vanderbilt commit to transforming the lives of others."
Conner Searcy, founder and managing partner of Trive Capital, said it is an honor to give back to a school that was so integral to his and Ginny's academic development. "The College of Arts and Science is, in many ways, where our family started. It will be very special to have our name affiliated with the deanship of the school we love so much."
Provost and Vice Chancellor for Academic Affairs Susan R. Wente noted the critical role that endowed chairs play in the long-term strength and vitality of the university faculty.
"This new dean's chair allows us to attract and retain outstanding leaders, like Dean Geer," Wente said. "Endowed chairs are the highest academic honor that we can bestow and are a lasting tribute to the university's mission and the donors' commitment to Vanderbilt. We are grateful to the Searcys for their leadership and generosity."
Geer said he is grateful for the investment in the College of Arts and Science, adding that the gift would help the school achieve its academic mission.
"I am honored by Ginny and Conner's continued commitment and generosity to the college," said Geer, who is also a professor of political science and co-director of the Vanderbilt Poll. "This gift will allow the College of Arts and Science to make key strategic investments in our students and faculty."
The gift was announced at a private event on April 8. The Searcys reside in Dallas and have three children.