Media Inquiries
Latest Stories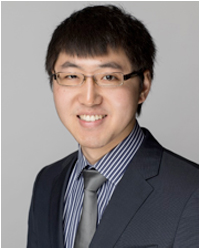 Steven Yue Heng Yang, a philosophy and economics double major who is on track to graduate from Vanderbilt University this May after completing all of his course requirements in just three years, has been named to the 2019-20 class of Yenching Scholars. This highly competitive award provides a fully funded master's degree in one of six core areas of study at the Yenching Academy at Peking University, one of China's oldest and most prestigious universities, alongside an international cohort of scholars.
The Yenching program will enable Yang to pursue his future goals in the field of philosophy, an area to which he has dedicated his undergraduate career in and out of the classroom. Yang said he envisions "bringing philosophy to the streets" and seeks to bring new perspectives to the field, drawing on his time growing up in Beijing and Singapore as well as his years spent studying in the United States.
"I decided that this would be a once-in-a-lifetime opportunity for me to realize my childhood dream of studying at Bei Da," the colloquial name for Peking University, the "best place to learn Chinese philosophy," he said.
While at Vanderbilt, Yang served as president of the Vanderbilt Undergraduate Philosophy Club, helping other students with interests in philosophy to develop their understanding of material and pursue their goals in the field. As an undergraduate writing consultant at the Vanderbilt Writing Studio, Yang advised students on developing their written works and writing abilities. He also led efforts for the Vanderbilt International Students' Council as director of special initiatives. His dedication to his studies has been recognized via his induction into both the Phi Beta Kappa honor society and Department of Philosophy honors program.
The process of applying for honors scholarships showed Yang "that there will always be great opportunities waiting for us if we stay true to our passion and relentlessly work towards it," he said. Yang dedicated himself to working on many potential opportunities this past fall, and as a result will participate in AEI's Honors Program this summer. In September, Yang will dive deeper into his selected field of philosophy and religion alongside other Yenching Scholars from around the world. While Yang notes that he will miss members of the vibrant community he has been a part of at Vanderbilt, including his supportive professors and Writing Studio colleagues, he looks forward to returning to Beijing and partaking in its cuisine.
Started in 2015, the Yenching Scholarship program is a prestigious new award offered annually to bring together emerging scholars from across the world. The program enables students to participate in an interdisciplinary master's program that will equip them as advocates for global progress and cross-cultural understanding as they enter their respective areas of work and study.
To learn more about the program, visit the Yenching Scholarship website. For more information about postgraduate fellowships, contact the Career Center.