Media Inquiries
Latest Stories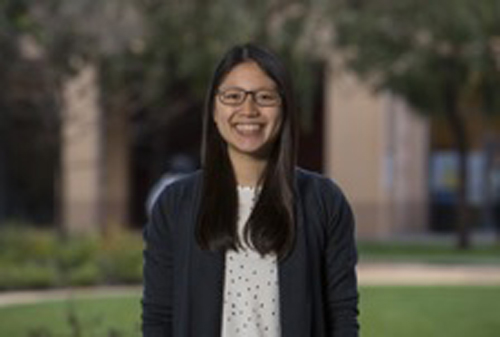 Vanderbilt senior Kris Quah has been named to the second global cohort of Knight-Hennessy Scholars, which was selected from a pool of more than 4,000 applicants. The program awards full funding for postgraduate study at Stanford University to up to 100 graduate students each year in order to develop a community of future global leaders capable of solving the world's most complex problems. As a Knight-Hennessy Scholar, Quah also will participate in leadership development and experiential learning activities.
Quah, who studies biomedical and electrical engineering, is from Singapore. She will pursue a Ph.D. in electrical engineering at Stanford, where she hopes to continue researching magnetic resonance imaging. "I am excited to learn from people who are at the top of their fields as well as from peers with different perspectives," Quah said.
A varsity athlete at Vanderbilt and recipient of the Ingram Athletic Endowment, Quah has competed on the bowling team all four years of her undergraduate career. Quah bowled in the No. 2 slot in the NCAA title game last year, assisting her team in winning the 2018 national championship. She has been recognized as a three-time All-American and won the NCAA's prestigious Elite 90 Award, which is given to the national championship participant who achieves the highest cumulative grade point average in their sport. In addition, Quah recently was named the 2019 Arthur Ashe Jr. Sports Scholar for women's bowling by Diverse Issues in Higher Education.
Quah engages in undergraduate research through the lab of Associate Professor of Biomedical and Electrical Engineering Will Grissom and the SyBURRE Searle Undergraduate Research Program. SyBURRE facilitates year-round research and student-driven design experiences across Vanderbilt's campus that solve real-world problems, and emphasizes community and collaboration through team-based design projects.
Quah credits Grissom with influencing her postgraduation plans. "Although I came into the lab not knowing a single thing about MRI, people have put in the time and effort to teach and guide me," Quah said. "I really appreciate the trust they have shown in my abilities despite (my) being new to the process."
Quah will begin her graduate program and time as a Knight-Hennessy Scholar in September 2019. As she considers her future away from Vanderbilt, Quah shares some words of advice for those who are still completing their undergraduate studies: "Vanderbilt has so many opportunities available to you. More often than not, if you are willing to put in the effort, people are willing to give you the opportunity to try new things."
Advising and support for post-baccalaureate opportunities, including prestigious fellowships, is housed in the Vanderbilt Career Center.