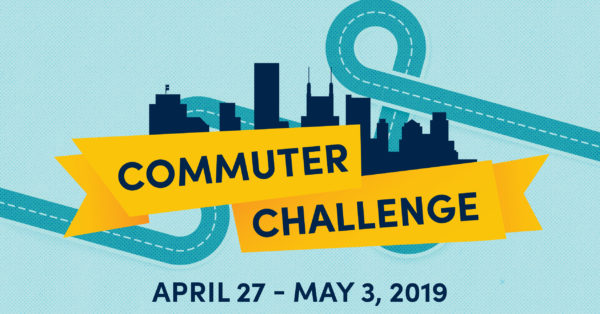 As part of Transit Month, Vanderbilt faculty, staff and students are challenged to participate in Nashville Connector's Commuter Challenge April 27-May 3. The challenge invites community members to try one new transportation mode other than driving alone during that week.
"Coming together to compete in this challenge will show Nashville that Vanderbilt is committed as a community to contributing to mobility and transportation change," said Erin Hafkenschiel, Vanderbilt's executive director of mobility. "Choosing alternative modes of transportation, other than single- occupancy vehicles, has so many benefits in addition to reducing regional congestion. Riders taking the bus may experience less stress because they can read a book or catch up on emails; neighbors and colleagues can talk and get to know one another better by carpooling; or by biking or walking, you are investing in your own health."
The university has registered as a company with Nashville Connector, so individuals do not need to register separately.
To report their commutes, Vanderbilt faculty, staff and students can:
Responses will be compiled and sent to Nashville Connector as a single Vanderbilt submission.
Some ideas on how to participate:
Bus

Commuting to campus by local WeGo bus is free using your Vanderbilt ID/Commodore Card.
Discounted RTA Express tickets are available to all full-time Vanderbilt employees and graduate, professional and medical students.

Carpool
Vanpool
Walking
Working remotely (as approved by your supervisor)
Follow @futurevunews on Instagram for opportunities to be featured as a challenge participant and for more helpful information.
Learn more about the Nashville Connector Commuter Challenge here.