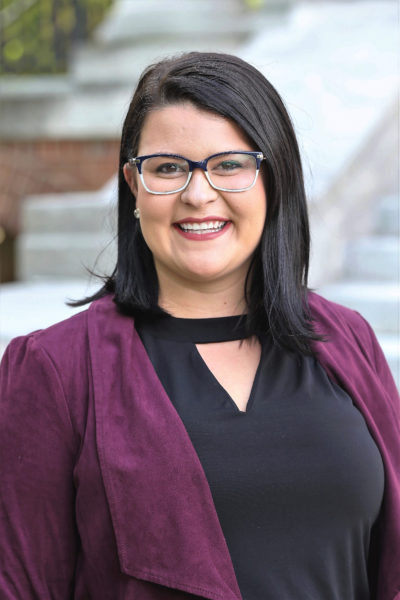 The Udall Foundation and Native Nations Institute has announced that Tamee Livermont, a Vanderbilt master's in public health student with a concentration in health policy, has been selected as a 2019 Native American Congressional Intern. Livermont is one of 12 students across 10 tribes and 10 universities selected for the program.
The internship program provides Native American and Alaska Native students an opportunity to gain practical experience with the federal legislative process and understand the government-to-government relationship between tribes and the federal government. Livermont will complete a nine-week internship with the Senate Committee on Health, Education, Labor and Pensions, and participate in enrichment activities that connect her with key decision makers in Washington, D.C.
"An opportunity like this is what my ancestors and those before me fought for, and I am humbled to be able to be a voice for them and future generations," Livermont said. "My long-term goal is to become a physician and practice medicine while ensuring health and health care equity for Native communities and people. This experience will provide me with the skills and expertise to reach those goals and advocate for my home nation and Native people all across America."
A citizen of the Oglala Lakota Nation in South Dakota, Livermont is the first Vanderbilt student to be selected for the Native American Congressional Internship Program. Livermont is also a two-time Udall Scholarship recipient for her dedication and commitment to Native American health care.
Livermont received a B.A. in Native American studies and a B.S. in medical biology from the University of South Dakota. After completing her master's degree at Vanderbilt, she plans to attend medical school and continue her policy and advocacy work at the tribal, state and federal levels.
The internship is funded and co-administered by the Native Nations Institute at the University of Arizona. The institute was founded in 2001 by the Udall Foundation, an independent executive branch agency established by Congress in 1992 in honor of Morris K. Udall, who had a significant national impact on the environment, public lands and natural resources in addition to his support of the rights and self-governance of Native Americans and Alaska Natives.