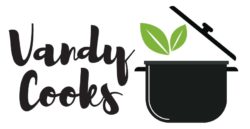 The Vanderbilt Recreation and Wellness Center and Health Plus will present a Vandy Cooks event with John Compton, program coordinator for Rooted Community Health, on Wednesday, May 1, from 5 to 6 p.m. in the VRWC's demonstration kitchen.
For more than 25 years, community supported agriculture (CSA) has been a popular way for consumers to buy local and seasonal food directly from a farmer. CSA boxes come packed with a variety of vegetables. At this Vandy Cooks, Compton will showcase the advantages of CSA boxes, as well as prepare tasty dishes using a variety of vegetables that may be unfamiliar. Attendees will receive samples and recipes complete with nutrition analysis of the dishes created.
The Rooted Community Health (RCH) initiative seeks to engage partners across the Vanderbilt campus and communities of Middle Tennessee. Through partnerships with the Osher Center of Integrative Medicine, colleagues in nutritional services, and other sustainability and health professionals, RCH aims to enhance community engagement through programming around ecology, sustainability and health care.
Compton serves as program coordinator for RCH. He earned his Master of Divinity with distinction from Vanderbilt Divinity School, focusing on the intersections of theology and ecology through the practices of sustainable agriculture. During his time at Vanderbilt, he has worked as a research assistant in biomedical ethics under Dr. Keith Meador, a teaching assistant in environmental biology, and as a university chaplain intern.
Vandy Cooks is provided monthly through a partnership between the Vanderbilt Recreation and Wellness Center and Health Plus to support healthy eating through cooking presentations featuring the many aspects of food preparation. 
For more information, contact Marilyn Holmes at marilyn.c.holmes@vanderbilt.edu or (615) 343-2638.