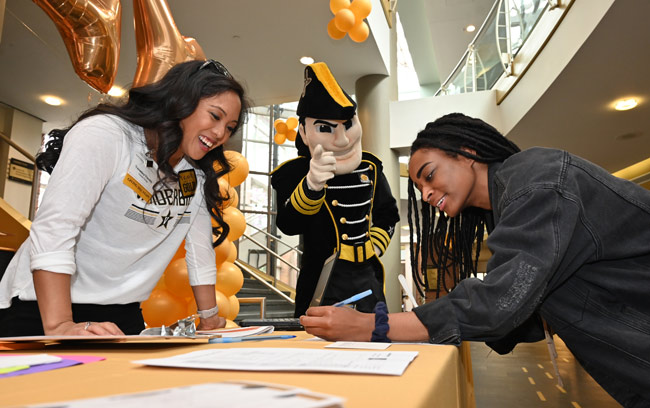 More than 8,200 members of the Vanderbilt community, including alumni, parents, faculty, staff, students and friends, came together on April 4 to raise over $9.4 million in support of the university's mission to educate, discover and lead. The totals include a $1.25 million challenge gift that was unlocked when the goal of 7,800 donors was met.
"We are extremely appreciative of the tremendous display of generosity and pride by so many on Giving Day," said Melinda Phillips, assistant vice chancellor for annual giving. "The gifts made in just 24 hours will have an incredible impact for years to come in the form of scholarships, new programs, research funds, study abroad opportunities and so much more."
Commodores around the globe made gifts in support of hundreds of areas of the university, including all 10 schools, Athletics, Experience Vanderbilt, Opportunity Vanderbilt and a wide array of student organizations.
The College of Arts and Science topped the leaderboards for most dollars raised and most donors, while the class of 2014 rallied the most classmates to give back, with 185 members contributing. The Class of 1969 raised the most funds of any class, giving almost $150,000.
"Giving Day is all about participation and the power of collective giving," said Phillips. "This year, we had gifts ranging in size from $1 to $5 million, and each one is important and adds to our momentum and future success."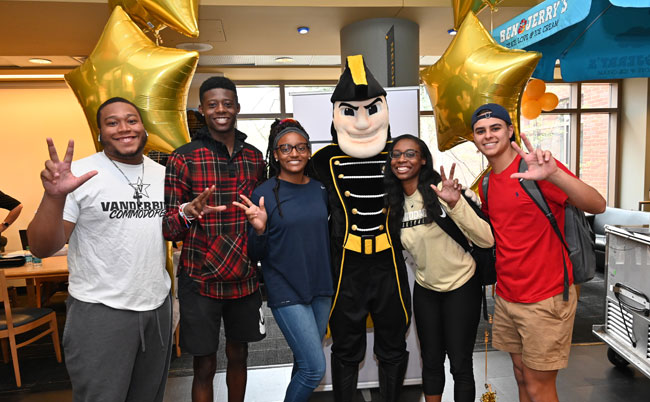 The success of Giving Day was bolstered by the efforts of nearly 900 alumni who served as Giving Day Ambassadors, volunteering their time to encourage their peers to give for the gold. Chapter volunteers also helped lead Giving Day celebrations in 13 cities across the country, and students, faculty and staff gathered at nine on-campus events.
"It was amazing to see how many alumni anchored down in all parts of the world to give back to our alma mater on this special day," said Perry Brandt, BA'74, JD'77, Board of Trust member and Giving Day Ambassador. "We play an important role in paving the way for future generations of Commodores. I couldn't be more proud of what we did in support of current and future students on Giving Day!"
To learn more about Giving Day results, visit vu.edu/givingday.