Media Inquiries
Latest Stories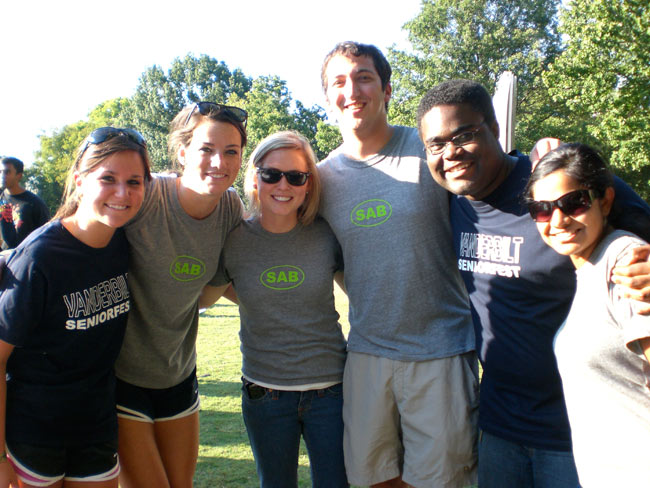 For 10 years, the Vanderbilt Alumni Association's Student Alumni Programs have helped thousands of students build class traditions and connect with alumni. The Student Alumni Board has been there every step of the way.
Newton Adkins, BS'14, joined the Student Alumni Board during his first year at Vanderbilt.
"I was excited do something meaningful that would connect me to Vanderbilt for the rest of my life," Adkins said.
Student Alumni Program offerings include traditions such as the Freshman-Senior Dinner, Sophomore Tailgate, Junior Networking Lunch, Seniorfest and the Life After Vanderbilt guide and senior series. The Student Alumni Board drives interest in those events by making them meaningful to their class.
Many students look forward to meeting alumni through the programs, and more than 1,000 alumni have volunteered to share insight into their professions and advice for life after graduation.
"My favorite event was a networking lunch that matched students with alumni who worked in a relevant industry," Adkins said. "The insight we gained was helpful, and the networking skills were invaluable in preparing me for life after Vanderbilt."
Now an alumnus himself, he feels inspired to return the favor to current Vanderbilt students.
"Meeting those alumni motivated me to identify my passions and to work hard to achieve my professional and personal goals. Hearing about their successes and failures helped prepare me for the difficult transition to the real world," Adkins said.