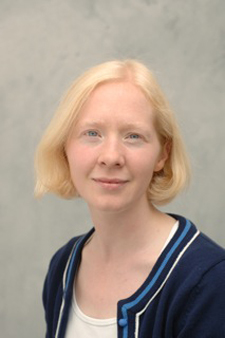 Kimberley Brownlee, professor of philosophy at the University of Warwick, will give a talk titled "We are all People who Need People" on Friday, April 12. The Berry Lecture in Public Philosophy will begin at 7 p.m. in Wilson Hall, Room 126. A reception will precede the talk at 6 p.m.
Description: An older couple in Japan, who missed the touch of a baby's skin, paid $1,100 for a three-hour visit with a stand-in baby grandson. A single mother, who saw her daughter becoming reclusive, hired an actor to pose as her ex-husband and coax the daughter from her shell. Nineteen years later, the actor continues to visit.
Such rent-a-family stories highlight the lengths to which we will go to secure decent moments of social connection. Such moments matter not just because they signal that we're socially accepted, but also because they satisfy our deep interest in being dependable and depended upon.
People who feel chronically lonely are often struck by the fact that no one seems to need them. In this lecture, Brownlee will explore the tragedy of chronic loneliness, the moral urgency of our need for social connection, and the social human rights that this need grounds.
Brownlee's research specializations include social and political philosophy, moral philosophy, and philosophy of law. She is the author of dozens of articles and reviews and co-editor of Disability and Disadvantage (Oxford University Press, 2009). Additionally, she is the author of the books Conscience and Conviction: The Case for Civil Disobedience (Oxford University Press, 2012), and Being Sure of Each Other: An Essay on Social Rights (Oxford University Press, forthcoming).