Media Inquiries
Latest Stories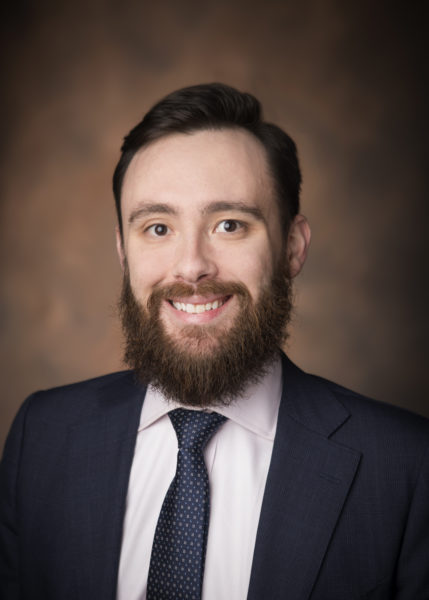 James E. Page Jr., Vanderbilt's vice chancellor for equity, diversity and inclusion and chief diversity officer, has appointed Jesse Tow as data strategist for Equity, Diversity and Inclusion. Tow joined the university March 25 and reports directly to Page.
The creation of this new position and Tow's hire were a priority for Page. Since joining the university in August, Page has emphasized the importance of creating a quantifiable approach to the university's effort to create a more welcoming, inclusive environment, including at the Equity, Diversity and Inclusion town halls held in the fall.
"Measuring our success, quantifying our wins and leveraging an analytical approach will distinguish Vanderbilt's commitment to equity, diversity and inclusion and help tell the story of how we are significantly impacting the lives of those in our community," Page said. "Jesse holds a deep commitment toward building a culture of inclusion, trust and respect, and he brings a wealth of knowledge and expertise from his background in data management and strategy."
Tow will partner with data owners across campus and university leaders in planning, developing and executing robust data analysis and reporting. The data will support strategic planning and data-based decision-making, address complex problems and analyses, and develop recommendations for potential areas of opportunity.
"Vanderbilt is at the forefront of equity, diversity and inclusion, and I'm excited to begin working with Vice Chancellor Page and the EDI team as Vanderbilt continues this important work across the university," Tow said.
Most recently, Tow has worked with two Nashville-area startups serving as the director of polling and content at icitizen and as the director of customer experience at TeacherFindr. He served as a research coordinator at the Nashville Area Chamber of Commerce, as program manager with the Tennessee Department of Education and as a policy analyst at the U.S. Government Accountability Office in Washington, D.C.
Tow holds a master's degree in public affairs from the LBJ School of Public Affairs at the University of Texas at Austin and a bachelor of arts in history from the University of California, Berkeley. Additionally, he was an AmeriCorps college coach; is the founder, writer and host of 90-minute trivia in Nashville; and was a contestant and runner-up on both Jeopardy! and Sports Jeopardy!.
To learn more about Equity, Diversity and Inclusion, visit their website.