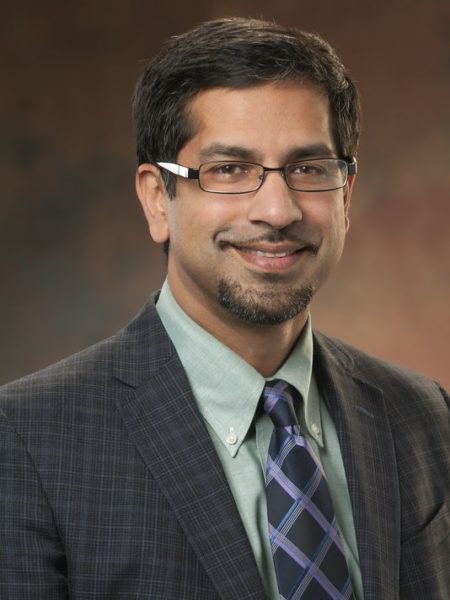 Vanderbilt alumnus and Islamic Center of Nashville President Rashed Fakhruddin, BE'91, will be the featured speaker at the next Sports and Society program on Thursday, April 11, from 11:30 a.m. to 1 p.m at the Islamic Center of Nashville. The program is free and open to the public.
Fakhruddin will lead a discussion on issues relating to Islam and the Olympics from both an American team and an international perspective. He also will talk about some of the interviews he's conducted with several athletes about diversity and inclusion as it relates to the Olympic games.
The Islamic Center of Nashville traces its history back to Vanderbilt, where in the 1970s members of the Muslim faith gathered on Fridays to offer Jumu'ah prayer at the Afro House, now known as the Bishop Joseph Johnson Black Cultural Center. As attendance grew, participants organized to establish the Islamic Center of Nashville. Nearly 40 years later, under the leadership of Fakhruddin, the center continues to provide educational opportunities for people of all faiths to learn about Islam while working to better the general welfare of society through community service.
In addition to serving as president, Fakhruddin is a founding member of the American Muslim Advisory Council, which works to build bridges between Muslims in Tennessee and law enforcement, government agencies and other organizations. He is also a licensed professional engineer, an alumnus of Leadership Nashville and serves on the board of the YWCA.
To find books and resources related to the Olympics and Islam in advance of the program, visit the Sports and Society Research Guide. To learn more about the 2018-19 series on the Olympics, visit the Sports and Society Initiative website.