Media Inquiries
Latest Stories
Video by Zack Eagles
I Am Vanderbilt celebrates the people of Vanderbilt and the unique talents and contributions they bring to their work at the university each day.
When Vanderbilt University School of Nursing celebrated its new $23.6 million building expansion in late January, the event capped nearly two years of continuous construction. Dennis Spann, administrative officer for VUSN facilities and space, was integral to all of it.
"Ever since I've been at the School of Nursing, we have been building a building," said Spann, who joined the school in 2016 and this January marked 20 years at Vanderbilt.
The project added approximately 29,000 square feet of space, connected the school's existing Godchaux and Frist halls, and created a new five-story structure featuring a state-of-the-art simulation lab, high-tech classrooms and student services offices—all while the school's day-to-day activities continued.
"Through the summers and winters, we still held classes in buildings with temporary walls," he said. "The faculty and staff have worked so hard to keep everything up and running while we completed construction."
"The faculty and staff have worked so hard to keep everything up and running while we completed construction."
Spann especially credits the guidance of School of Nursing Finance and Operations Director Bryn Evans with making his job easier. "Working with Bryn, I was able to oversee day-to-day activities and help the construction people do what they needed to get the job done."
That continuity has been vital to the School of Nursing's upward trajectory as a preeminent institution for advanced practice nurse training. In March, it was ranked in the top 10 nationally by U.S. News & World Report.
A typical day for Spann begins at 6 a.m., walking the buildings to open classrooms and conference spaces. Throughout the day, he'll work to address a variety of facilities needs.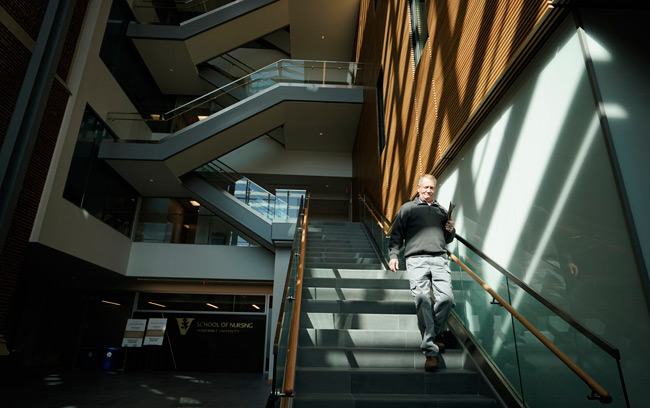 "My job is to make sure that everything is up and running so that they can conduct classes and labs and conferences and so that students are able to learn in a comfortable environment," he said. The quality of education they receive is vitally important, as Vanderbilt-trained nurses go on to make an impact in hospitals and communities throughout the country.
"They leave a mark everywhere," he said.
Spann's commitment to service excellence earned him the Commodore Award—Vanderbilt's highest staff honor—at the annual Service Award Ceremony in February. The award recognizes staff members who have made significant contributions to the university's pursuit of excellence in education, research and community service each year.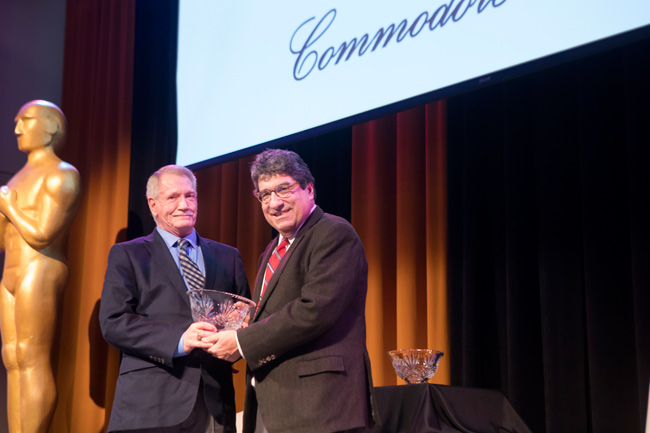 "There's nothing I don't like about my job," Spann said. "Every day is a new adventure, and you just have to love it because everybody here makes you feel like part of the family.
"Words cannot tell you how excited I am to be a part of the Nursing family and part of the building we just put up," he said, "and to be a part of it for a long time to come."
More I AM VANDERBILT Stories