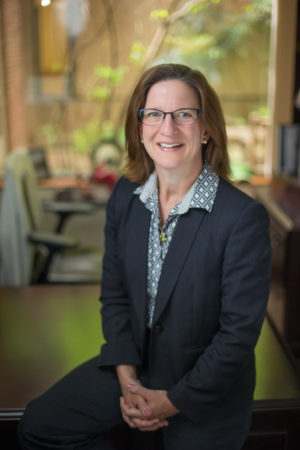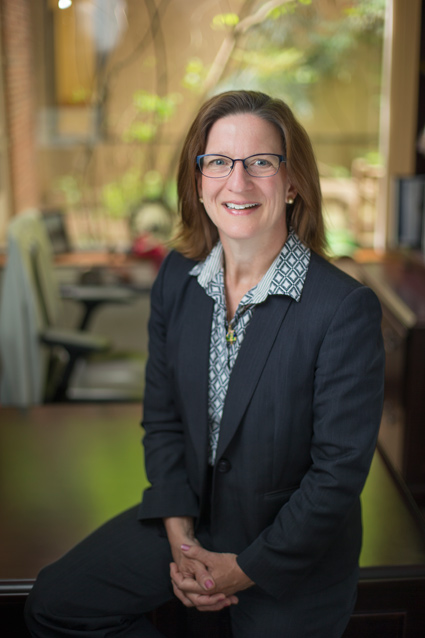 For Cynthia B. Paschal, this academic year has been one of her busiest—assuming two major leadership roles on campus—but it's also been one of her most rewarding.
In January, Paschal became senior associate dean for undergraduate education in the School of Engineering. Her wide range of responsibilities includes welcoming new students, overseeing academic operations to support their success, and working with colleagues across campus to address the needs of those who are not reaching their full potential.
"I engage with many excellent teams, from Undergraduate Admissions to the Student Care Network, to support the entire enterprise of undergraduate education for the School of Engineering," said Paschal, who is an associate professor of biomedical engineering and of radiology and radiological sciences.
She joined the Vanderbilt faculty in late 1992 after earning her doctorate in biomedical engineering from Case Western Reserve University. Paschal had previously worked for Siemens Medical Systems, an international medical equipment company, during the early days of magnetic resonance imaging in health care. The company funded her return to graduate school. After completing her doctorate, she interviewed for a position at several universities, including Vanderbilt, where her paternal grandmother had earned her bachelor's degree in 1927.
"What particularly attracted me to Vanderbilt was the offer of a primary faculty appointment in the School of Engineering, where I really wanted to be, with a secondary appointment in radiology," Paschal said. "I was drawn by the collegial biomedical engineering faculty and by the strong magnetic resonance imaging research program."
Paschal has enjoyed and embraced the changes she has seen on campus and in Nashville since moving here many years ago. Now, in addition to enjoying her new responsibilities as senior associate dean, Paschal is devoting significant time to 2019 Commencement as the university marshal, the first woman in the history of Vanderbilt to be selected for this leadership position. She had already become very familiar with Commencement while serving several times as a faculty marshal.
Paschal describes the role of university marshal as the conductor of movement at Commencement, noting that she has stepped into the "very large shoes" left by Professor of English, Emeritus, Roy Gottfried, who served for more than dozen years, and the most recent university marshal, Daniel Gervais, Milton R. Underwood Professor of Law.
One of Paschal's priorities is making sure the ceremony reflects the dignity and joy of the day with an eye toward how society and culture continue to evolve. "Our changing student body means that our audience at Commencement is also changing," she said. "For example, graduates tend to bring more family members with them than in the past. In addition, students want to capture special moments in real time to post on social media."
Another goal she set was to find ways to smooth out the ceremony's processes, including speeding up the processional and recessional and reducing susceptibility to error. The processional from the first students to the chancellor usually takes about 30 minutes.
Last fall, Paschal co-mentored with David Berezov, associate professor of the practice of engineering management, a student team in the Enterprise Systems Design class. Their students—Elliott M. Grant, Gabriel A. Hoppock and Jeremy T. Langham—undertook a comprehensive study of the systems of the Commencement procession for their class project. The students made a number of recommendations in their final presentation, which was attended by staff members in the Office of Commencement and Special Events.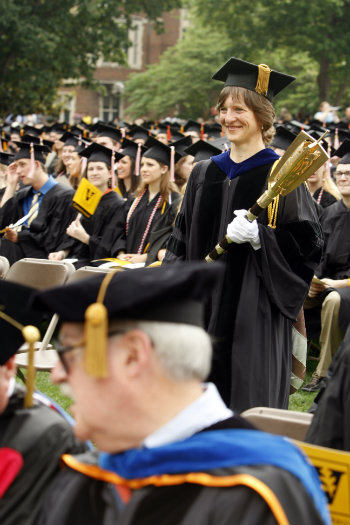 "Some of the study's recommendations are concerned with 'queuing,' as in graduates lining up to walk to Alumni Lawn," Paschal said. "In some cases, we can shorten their walk. In watching last year's video, the students discovered some long pauses when people weren't clear about when they should move. Therefore, greater clarity about the processional will shorten its duration."
Paschal said another issue has to do 'cueing,' as the need to visually signal to the musicians at the appropriate time as segments of the procession conclude. "With good cueing, we can reduce dead time," Paschal said.
Among the questions considered by the students was "does the length of the row of seats matter?" They analyzed whether it would be faster to seat people in several short rows versus a smaller number of long rows. Paschal said it turns out that doesn't really make a difference in terms of timing; what matters is the total number being seated. She notes that any changes this year will be relatively minor. Next year more significant changes recommended by the study will be considered in consultation with the schools and colleges.
Paschal is excited to work with Scott Tierno, the new director of Commencement and special events, and other Commencement staff as 2019 Commencement fast approaches. She encourages her faculty colleagues to attend and participate in "the happiest day of the year," either as a marshal or in the faculty section to honor the graduates. For more information on volunteering as a faculty marshal, email commencement@vanderbilt.edu.