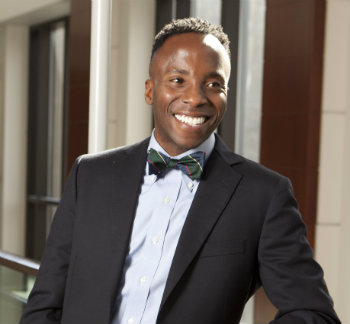 New residential faculty will help expand the student learning experience beyond the classroom at Warren College and The Martha Rivers Ingram Commons, starting fall 2019. Associate Provost and Dean of Residential Faculty Vanessa Beasley has appointed Sean Seymore as the new faculty head of Warren College. He is currently serving in that role at East House on The Martha Rivers Ingram Commons. Elizabeth Meadows will succeed Seymore as the new faculty head of East House.
"Our residential college system has truly become one of the most important parts of the Vanderbilt undergraduate experience," said Susan R. Wente, provost and vice chancellor for academic affairs. "Sean Seymore will bring proven leadership skills and the special values and commitments of The Ingram Commons to our students at Warren College.
"I am also delighted that Elizabeth Meadows will become part of our stellar faculty leadership on The Ingram Commons, with her new role at East House. She has a keen interest and expertise in interdisciplinary, arts-oriented learning experiences and engagement through her role at the Curb Center, which will be of great benefit to our first-year students."
Seymore, professor of law and and chemistry, studies how patent law should evolve in response to scientific advances and how the intersection of law and science should influence the formulation of public policy. He was in the inaugural cohort of Chancellor Faculty Fellows in 2015.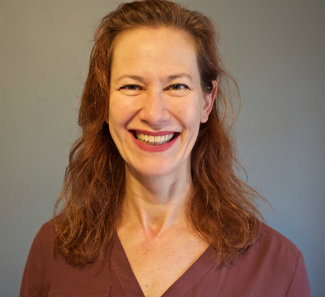 Meadows, senior lecturer in English, studies the social and material power of literary form in the Victorian period. She also serves as assistant director of the Curb Center for Art, Enterprise and Public Policy, where she focuses on publicly-engaged scholarship and racial equity in the arts. Meadows leads programming for the Curb Scholars Program, an undergraduate scholarship program in creativity and public leadership, and worked with Director Jay Clayton to create the Curb Public Scholars program for graduate students.
Meadows was selected by a committee comprised of faculty, staff and students chaired by Roosevelt Noble, assistant dean of students, director of the Bishop Joseph Johnson Black Cultural Center, and faculty head of Stambaugh House.
Ending his service as faculty head of Warren College house at the close of the 2018-19 academic year is Douglas Fisher, associate professor of computer science and computer engineering.
"I want to thank Doug Fisher for his engagement with undergraduate students as well as his commitment to the residential colleges," Beasley said.
Faculty interested in faculty head positions are encouraged to contact Associate Provost Beasley for more information about these roles as well as the application process.
For the residential faculty positions, a list of interested faculty will be maintained on an ongoing basis. Faculty will be contacted through an expedited process as new opportunities emerge, thus there is no set deadline for applications. Letters of interest will remain active and on file for five years.
For consideration, faculty should submit the following to Associate Provost Vanessa Beasley at residentialcolleges@vanderbilt.edu:
A letter of interest, including any relevant qualifications, experience or expertise;
A current CV;
An indication of your academic dean's approval of your application for this role (e.g., an attached letter or email).