Women dedicated to advancing the cause of gender equity at Vanderbilt were recognized on Tuesday, March 26, at the Margaret Cuninggim Women's Center's annual awards ceremony. The honors, including the Margaret Cuninggim Women's Center Leadership Award, the Mentoring Award and the Mary Jane Werthan Award, were presented by center director Rory Dicker, who is a senior lecturer of women's and gender studies.
Jessamyn Perlmutter, a Ph.D. student in the Department of Biological Sciences who has been involved in the Inclusivity in the Biosciences Association, a group dedicated to inclusion and equity in the STEM fields, received the Margaret Cuninggim Women's Center Leadership Award. The award honors an undergraduate or graduate student who has demonstrated leadership in activities that promote gender equity and contribute to the achievements, interests and goals of women.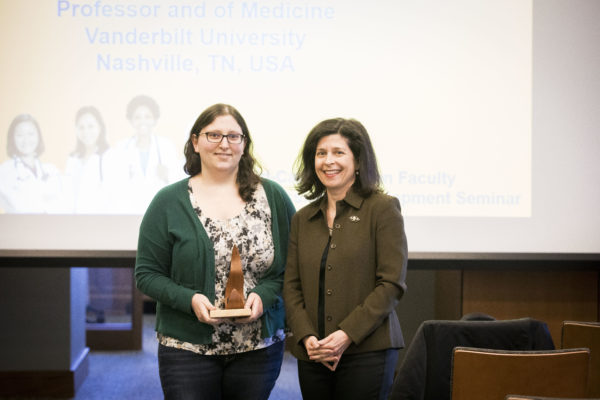 Perlmutter's recommender noted that she "joined the group as soon as it was formed, co-wrote the constitution and worked to make it an officially recognized student group on campus." Since joining IBA, Perlmutter has co-written a European Society for Evolutionary Biology grant and co-organized a symposium with two postdoctoral fellows focused on supporting women and minorities as they transition from being postdocs to being faculty members. Additionally, she organized a workshop exploring ways to support underrepresented groups during their careers in academia.
Cindy Kam, William R. Kenan, Jr. Professor of Political Science, and Renã Robinson, associate professor of chemistry and Dorothy J. Wingfield Phillips Chancellor's Faculty Fellow, were the co-winners of this year's Mentoring Award, an honor recognizing members of the Vanderbilt community who foster the professional and intellectual development of Vanderbilt women.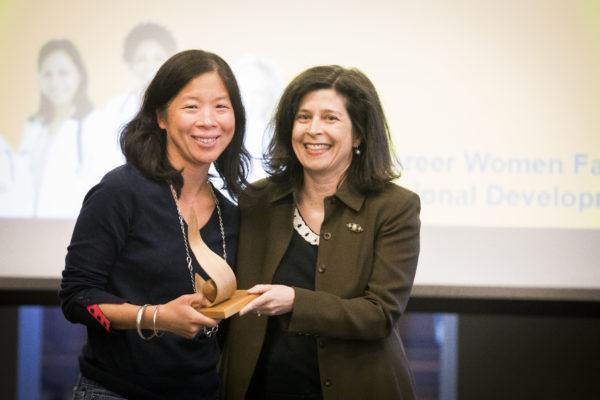 Kam has mentored many women students and faculty members and cultivated environments and opportunities that have allowed Vanderbilt women to thrive. In addition to serving as a dissertation chair for a diverse group of women graduate students, Kam has established regular meetings of students, postdocs and faculty to discuss and respond to issues contributing to the "leaky pipeline" of women in the academy. A former student noted Kam's willingness to help them grow in their field, saying she "has done so much to aid in my professional development. Her leadership helped me believe that I could succeed in this field."
Robinson, the other recipient of the Mentoring Award, was recognized for her work supporting women at various points in their careers by encouraging students to present research, facilitating opportunities for networking, offering input on grant applications and asking how she can help former advisees on the tenure track. Recognizing the need for equitable professional development and mentoring of minority students in the sciences, Robinson chartered a Nashville chapter of the National Organization for the Professional Advancement of Black Chemist and Chemical Engineers. Her nominator wrote that Robinson is "highly approachable, has a passion for research, challenges you intellectually to grow, keeps you accountable, and encourages you to pursue your passions. She encourages women to 'do hard things,' and from those hard things, we grow and develop and empower future generations."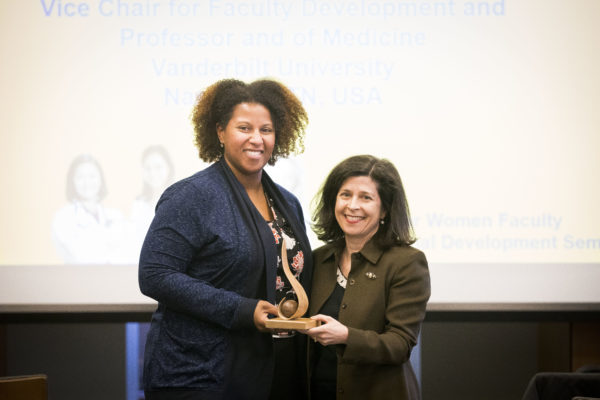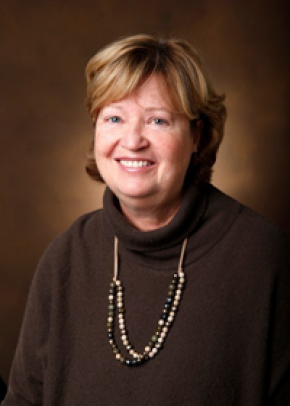 Nancy Cox, director of the Vanderbilt Genetics Institute and Mary Phillips Edmonds Gray Professor of Genetics, received this year's Mary Jane Werthan Award, which recognizes an individual who has contributed significantly to the advancement of women at Vanderbilt University and embodies vision, persistence and extraordinary skill in interpersonal and institutional relations, characteristics that described Werthan.
Cox has worked to systematically increase diversity and inclusion at the institute and has a vision for equity and fairness in science, which extends not just to women, but to all persons. She has also worked to increase access to medical genetics education and training to underrepresented groups in both clinical and research settings. As president of the American Society for Human Genetics, Cox has challenged all geneticists to rethink their approach to inclusivity and bias awareness. Her nominator wrote that the field of human genetics is historically male-dominated, "but under Dr. Cox's leadership, the VUMC program is broadly welcoming."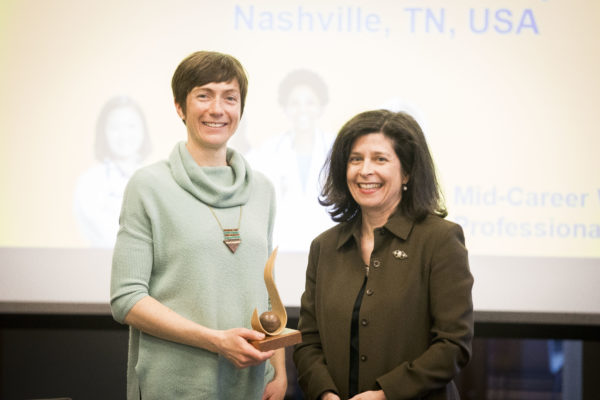 Following the awards presentation, Professor of Medicine Maureen Gannon presented a lecture titled "Recognizing and Overcoming Imposter Syndrome." Imposter Syndrome is a psychological pattern where people doubt their accomplishments and have a persistent fear of being exposed as a fraud, believing they do not deserve the success they have achieved. During the talk, Gannon shared the origins and attributes of IS, ways to take action when IS feelings arise, and how to help people who feel this way.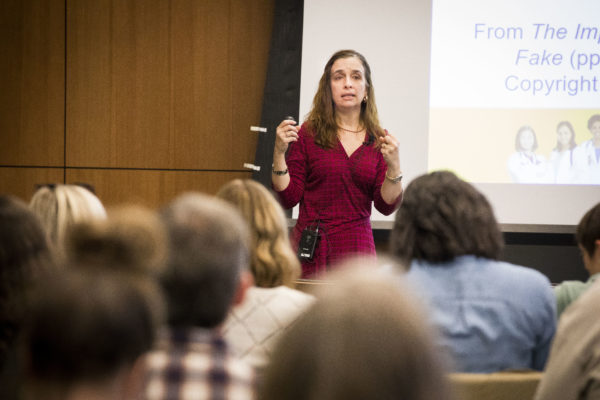 For more information about the Women's Center's annual awards, contact Rory Dicker, or visit the Women's Center's website.