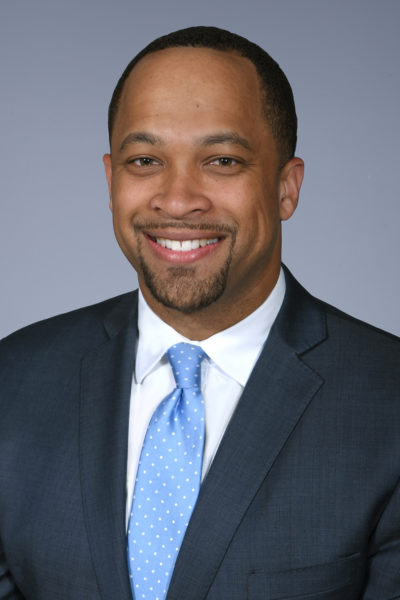 Alfred Degrafinreid II, a seasoned public administrator and community leader, will join Vanderbilt University as associate vice chancellor for community relations with the Division of Government and Community Relations.
A native Tennessean, Degrafinreid most recently served as the chief administrative officer for the Office of the Davidson County Criminal Court Clerk. Prior to serving the Metro Nashville government, he was counsel to U.S. Rep. Jim Cooper (TN-05) and coordinated community outreach for Davidson, Dickson and Cheatham counties.
"Alfred brings not only a wealth of experience to this position, but also his vast network of regional stakeholders," said Nathan Green, vice chancellor for government and community relations. "I know he will represent our esteemed institution well as he works with our city and  community partners."
Degrafinreid holds bachelor's and master's degrees from Tennessee State University and a Doctor of Jurisprudence from Indiana University's Robert H. McKinney School of Law. In addition, he currently serves as the 2019 chair for the largest nonprofit awards ceremony in the country, the Salute to Excellence Awards, which is hosted by the Center for Nonprofit Management to recognize community and nonprofit leaders in the Middle Tennessee region. 
"I am absolutely honored to be joining Vanderbilt at such an exciting time in its history," Degrafinreid said. "As a major employer, school and enterprise, the university is a key player in the city and region, and I am excited to build on the already impressive relationships it holds with our leaders and policy-makers in Nashville."