University-employed faculty members and postdoctoral fellows employed by Vanderbilt University are invited to participate in a campus survey on sexual harassment that will launch April 2.
On that date, eligible participants will receive an email with a unique survey link from AnswerKey, a third-party social science research firm that has been contracted by the university to administer the survey and analyze the results.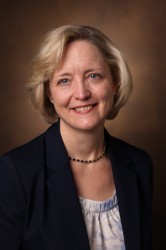 The survey, which is anonymous, will take about five minutes to complete. Participation is completely voluntary, but every response is important to constructing an accurate representation of the experiences of university-employed faculty members and postdoctoral fellows on campus.
"We are committed to a healthy, safe and nondiscriminatory environment at Vanderbilt," Provost and Vice Chancellor for Academic Affairs Susan R. Wente said. "The survey results will help shape university policy in this area moving forward."
Survey responses will remain confidential, with the data being reported in terms of groups, not individual cases. AnswerKey will not use any name or email address for any purpose except for requesting participation. A summary analysis of the survey results will be provided by AnswerKey and shared with the university.
The latest campus survey is part of ongoing initiatives through the Provost's Sexual Misconduct and Prevention Committee and the Initiative on the Status of Women Faculty, Students and Postdoctoral Fellows. This survey follows the recent February 2019 student campus climate survey on sexual assault and misconduct that concluded in March.
If you have any questions about this survey, please email Vice Provost For Faculty Affairs Tracey George or AnswerKey.