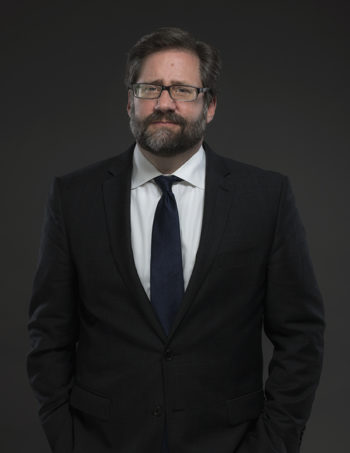 Jon Parrish Peede, BS'91, who is chairman of the National Endowment for the Humanities, will deliver the 2018-19 Harry C. Howard Jr. Lecture at the university's Central Library April 2.
Peede's talk, "The Vanderbilt Tradition and the Individual Talent," will begin at 4:10 p.m. in the library's Community Room.
Peede majored in English at Vanderbilt, receiving his Bachelor of Science in 1991. A Mississippi native, he earned his master's degree in Southern studies from the University of Mississippi.
In April 2018, Peede was confirmed by the U.S. Senate as the 11th chairman of the NEH, after serving as the senior deputy chair for a year. Prior to coming to the NEH, he was publisher of the Virginia Quarterly Review, a prestigious literary journal at the University of Virginia, from 2011 to 2016. He also spent eight years at the National Endowment for the Arts, where he served as literature grants director and counselor to NEA Chairman Dana Gioia.
In an interview for the summer 2018 issue of Vanderbilt Magazine, Peede noted that he developed a reverence for storytelling at Vanderbilt. He credited Michael Kreyling and Vereen Bell, professors of English, emeriti, and Susan Ford Wiltshire, professor of classics, emerita, with nurturing his fascination with books.
Peede's visit to campus will commemorate the 30th anniversary of the founding of the Robert Penn Warren Center for the Humanities.
The Harry C. Howard Jr. Lecture Series was established in 1994 through the endowment of Mr. and Mrs. Thomas E. Nash Jr. and Mr. and Mrs. George D. Renfro, all of Asheville, North Carolina.
The lecture honors Harry C. Howard Jr., who earned his bachelor's degree from Vanderbilt in 1951, and allows the Robert Penn Warren Center for the Humanities to bring an outstanding scholar to Vanderbilt annually to deliver a lecture on a significant topic in the humanities.
Peede's talk is free and open to the public. For more information, email Terry Tripp or call 615-343-6060.