Media Inquiries
Latest Stories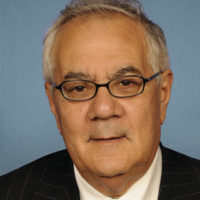 On Wednesday, April 10, the Chancellor's Lecture Series will partner with The Center for Effective Lawmaking to bring former congressman Barney Frank and former Washington Post journalist and author Bob Kaiser to campus for a discussion about the U.S. legislative process. The event begins at 6:30 p.m. in Langford Auditorium.
Frank, who represented Massachusetts's 4th District from 1981 to 2013, worked with former U.S. Sen. Chris Dodd on a signature piece of legislation, the Dodd-Frank Wall Street Reform and Consumer Protection Act, passed in 2010. He was also one of the first openly gay members of congress.
Kaiser followed Frank and Dodd as they wrote and passed the Dodd-Frank Act, using this unique access to pen his 2013 book, Act of Congress: How America's Essential Institution Works, and How It Doesn't. They will be joined on stage by Vanderbilt Chancellor Nicholas S. Zeppos and Jon Meacham, the Carolyn T. and Robert M. Rogers Chair and Distinguished Visiting Professor of Political Science.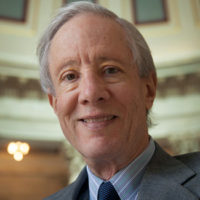 This is a non-ticketed event open to the public. Guests can confirm their attendance on the CLS website.
The Vanderbilt Chancellor's Lecture Series strives to connect the university and the Nashville community with leaders and visionaries who are shaping our world. For more information about the series, visit the Chancellor's Lecture Series website, email cls@vanderbilt.edu, or follow @Nick_Zeppos on Twitter.